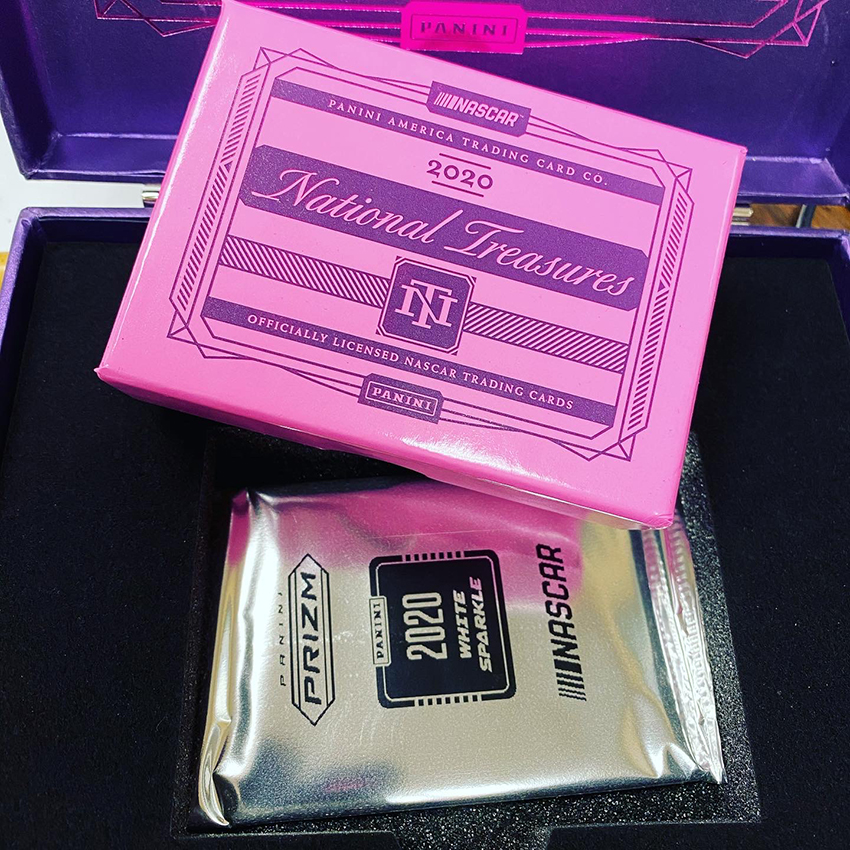 Panini America's revved-up and ready 2020 National Treasures NASCAR Racing arrived in hobby shops across North America this week intent on mesmerizing high-end racing collectors with the most souped-up product of the year. And it would be exactly that even if the product didn't deliver a three-card White Sparkle surprise in each box. But the fact that it does just takes things to the next level.
On average, each hobby box of 2020 National Treasures NASCAR Racing (eight cards per box, four boxes per case) will deliver four autographs, three memorabilia cards, one Booklet card and one base or parallel card. All of that in addition to the initially unannounced three-card White Sparkle Prizm packs. It's a winning recipe for sure.
In the must-see Quality Control Gallery that follows, we offer a revealing-but-brief glimpse at this year's product. Enjoy the imagery and stay tuned for additional coverage.
2020 National Treasures NASCAR Racing is available now at the official online of Panini America.