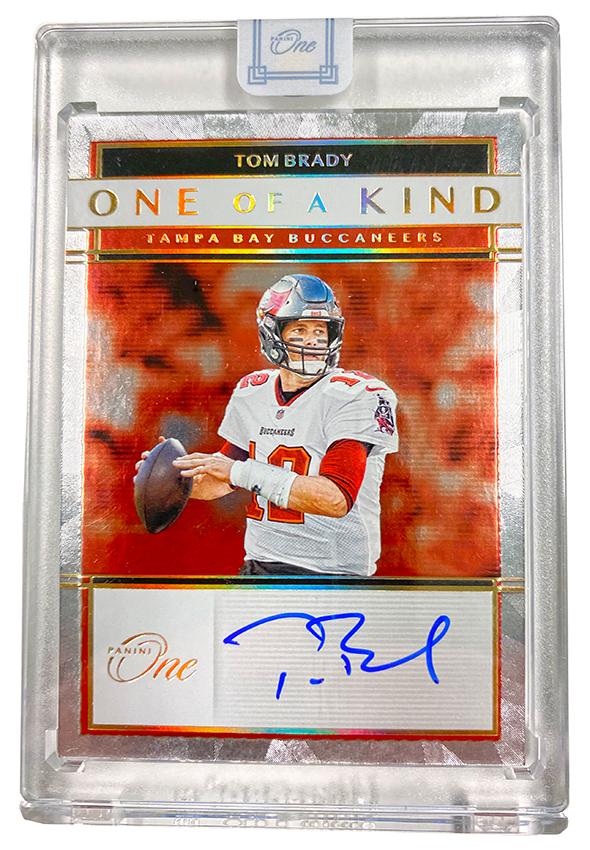 There's no other product on the sports collectibles landscape quite like Panini America's Panini One Football. With just one slabbed autograph or autograph memorabilia card per pack, every rip is as exhilarating as it is expeditious. And in two short days, 2020 Panini One Football arrives in hobby shops across Noirth America to remind collectors what all of the goosebumps are about.
On average, each hobby box (one card per box, 10 boxes per inner case, two inner cases per master case) delivers one on-card autograph security sealed inside a one-touch. As you might imagine, and as you'll see in the Quality Control Gallery that follows, the product is loaded with some certified stunners.
New for 2020 are the Rookie Precision Patch Autographs, Veteran Patch Autographs and Once Upon a Time Signatures, all printed spectacularly on Optichrome cardstock. Enjoy the sneak peek that follows and stay tuned for additional coverage.
2020 Panini One Football will be available at the official online store of Panini America beginning Friday at 10 a.m. CST.