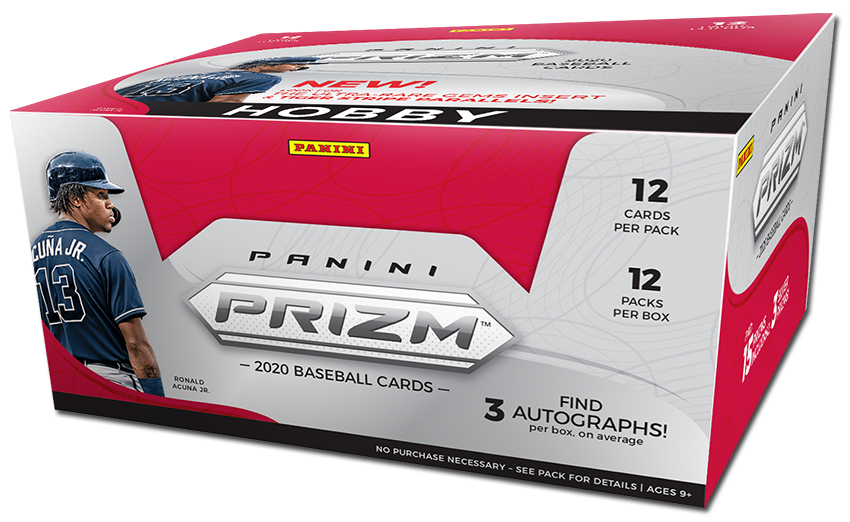 While a nation full of baseball fans anxiously awaits the utterance of the first "Play Ball!" proclamation, one thing is abundantly clear: When it comes to getting started, Panini America's new 2020 Prizm Baseball is ready and willing. The when, in this case, is Friday. The where is in hobby shops across North America. That's when the newest iteration of one of baseball collecting's favorite products starts swinging.
On average, each hobby box of 2020 Prizm Baseball (12 cards per pack, 12 packs per box, 12 boxes per case) will deliver three autographs and 15 Prizms (including three Silver Prizms). The fabulous and rare Color Blast chase returns this season and is accompanied in the long-odds hunt game by the new Gems insert. There are also Hot Boxes that deliver 24 Hot Box-exclusive Red-Orange Prizms. Oh, and did mention the addition of Tiger Stripe Prizms?
Enjoy the Quality Control Gallery that follows and stay tuned to The Knight's Lance for additional coverage.
2020 Prizm Baseball will be available at the official online store of Panini America beginning Friday at 10 a.m. CST.