Continuing today and culminating later this week with a complete team image, members of the NFLPA Rookie Premiere class will be revealed on NFLPA and Panini America social media channels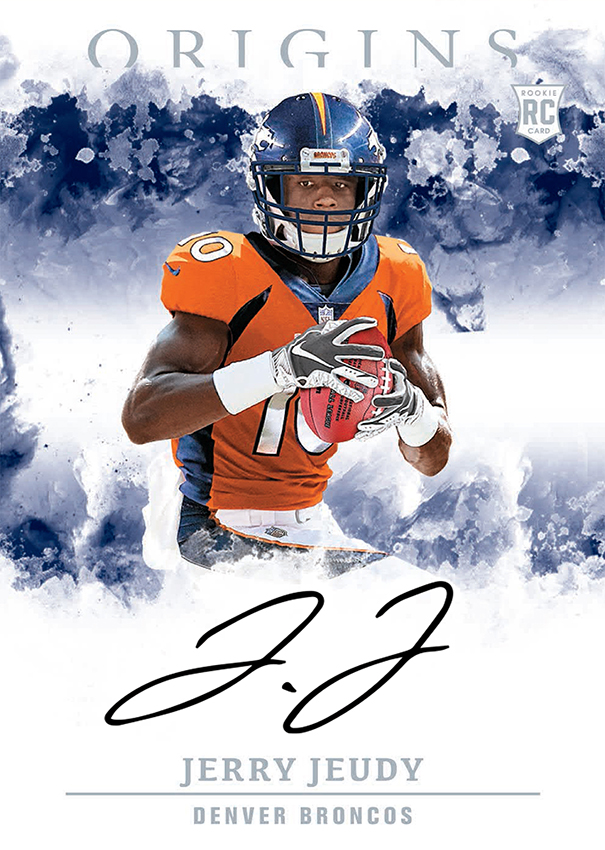 WASHINGTON, D.C. AND IRVING, Tex. (June 15, 2020) – For more than 25 years, the annual NFLPA Rookie Premiere, presented by Panini five straight years, has represented a rite of passage for many of the game's marketable rookie stars. Due to the ongoing COVID-19 pandemic, the NFLPA's marketing and licensing arm, NFL Players Inc., was forced to cancel this year's traditional event in Los Angeles.
Known as the first major business and marketing event for the players since becoming professionals, the NFLPA Rookie Premiere will be different in this unprecedented year as partners, including presenting sponsor Panini America, look for innovative ways to work with the newest class of rising NFL stars.
Panini America, the exclusive trading card licensee of the NFL and NFLPA, primarily drives player selection by identifying the most promising young prospects based on position, college performance, draft status and projected overall demand and marketability. All these factors impact a rookie's trading card value, even before they have played a single down in an NFL game. The rookie cards, autographs, and memorabilia from this year's 42 rookies will be heavily featured throughout Panini America's complete 2020 NFL trading card portfolio.
Continuing today and in conjunction with the NFLPA, Panini resumed unveiling the rookies by position across its social platforms. The quarterbacks were unveiled earlier this month. Yesterday, the running backs took center stage. Today, we're throwing it to the receivers. The big reveal will continue tomorrow with tight ends and defense. Later this week, the NFLPA and Panini will release the complete and official 42-player 2020 NFLPA Rookie Premiere roster and team image. Media and fans can follow Panini on Twitter and Instagram (@paniniamerica) and the NFLPA on Twitter and Instagram (@nflpa) along with the hashtags: #RatedRookie and #NFLPARookiePremiere.
The event, which began in 1994 as an opportunity to capture photos of select rookies for their trading cards, has evolved to more engagement and access between players and NFLPA business partners as well as exclusive content capture for upcoming seasonal campaigns, marketing activations and player-identified products. In absence of a robust week of onsite physical events and activities, Panini America, in partnership with the NFLPA, will develop and produce content in creative, new ways. Instead of working side-by-side with rookies over an intensive three days of autograph sessions, photo and marketing shoots, and business meetings, content acquisition will be managed remotely with members of the 2020 NFLPA Rookie Premiere class.
"NFLPA Rookie Premiere has been a pioneering event in professional sports, providing our business partners with unparalleled early access to the game's marketable new players. This year, faced with the cancelation of the event, our longtime partner Panini innovated a process that will ultimately provide the company with the content they need to fuel their football business and strengthen the bond between player and collector," said Steve Scebelo, Interim President, NFL Players Inc.
In the gallery below we showcase the 18 wide receivers of the 2020 NFLPA Rookie Premiere Class that were announced earlier today, followed by 14 running backs and eight QBs. Stay tuned tomorrow for tight ends and defense.