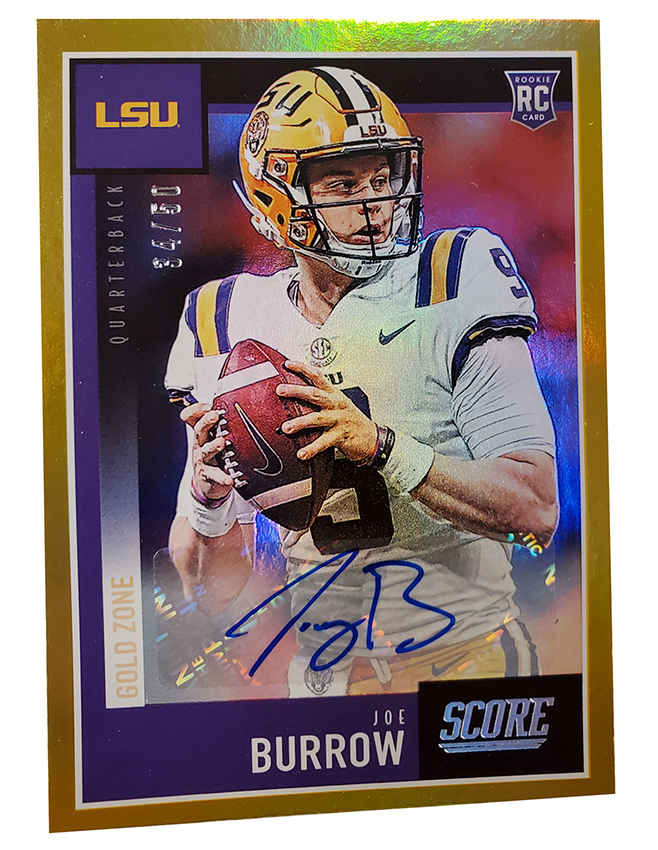 The 2020 NFL collecting season officially kicks off on Friday. That's when Panini America's landmark Score Football hits the field for the new season boasting a captivating array of officially licensed NFL Rookie Cards, autographs from top newcomers and veteran superstars alike, and a colorful tribute to last season's top performances and the league's bright future.
Each jumbo hobby box of 2020 Score Football (40 cards per pack, 10 packs per box, 12 boxes per case) will deliver, on average, four autographs, 90 Rookie Cards, 10 parallels and 36 inserts. Panini America's Tim Yoder was onhand for the product packout last week and delivered the following images for this must-see Quality Control Gallery.
Enjoy the sneak peek and stay tuned for additional coverage.
2020 Score Football will be available at the official online store of Panini America beginning Friday at 12 p.m. CST.