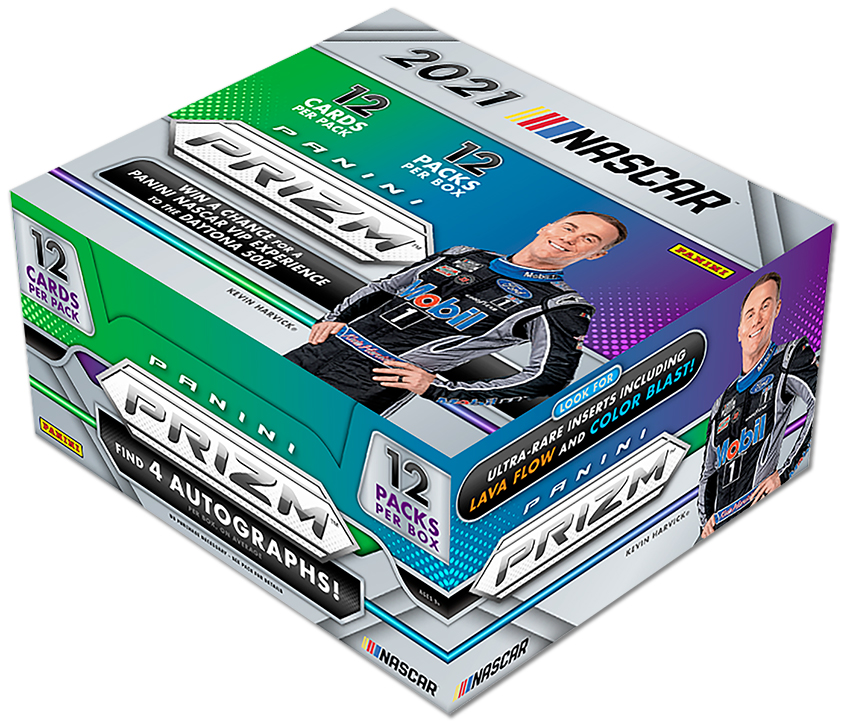 For those wondering, the immediate future of NASCAR collecting is so very, very bright. One look at the scintillating Quality Control Gallery that follows and you'll understand why. Indeed, Panini America's 2021 Prizm NASCAR Racing drops in hobby shops across North America tomorrow — and it's looking like the best Prizm NASCAR yet. And that's not just marketing speak.
On average, each hobby box (12 cards per pack, 12 packs per box, 12 boxes per case) will deliver four autographs, four Hyper Red & Blue Prizms and six Silver Prizms. Additional highlights of the product include . . .
Hunt for the ultra-rare Lava Flow and Color Blast inserts.
Look for the hobby-exclusive Hyper Red and Blue Prizm parallels.
A spectacular insert lineup featuring the likes of Laser Show, Liberty, Flashbacks, Stained Glass and more.
Find 4 autographs in every hobby box, on average.
Enjoy the spectacular imagery that follows and stay tuned for additional coverage.
2021 Prizm NASCAR Racing will be available at the official online store of Panini America beginning Wednesday at 11 a.m. CST.