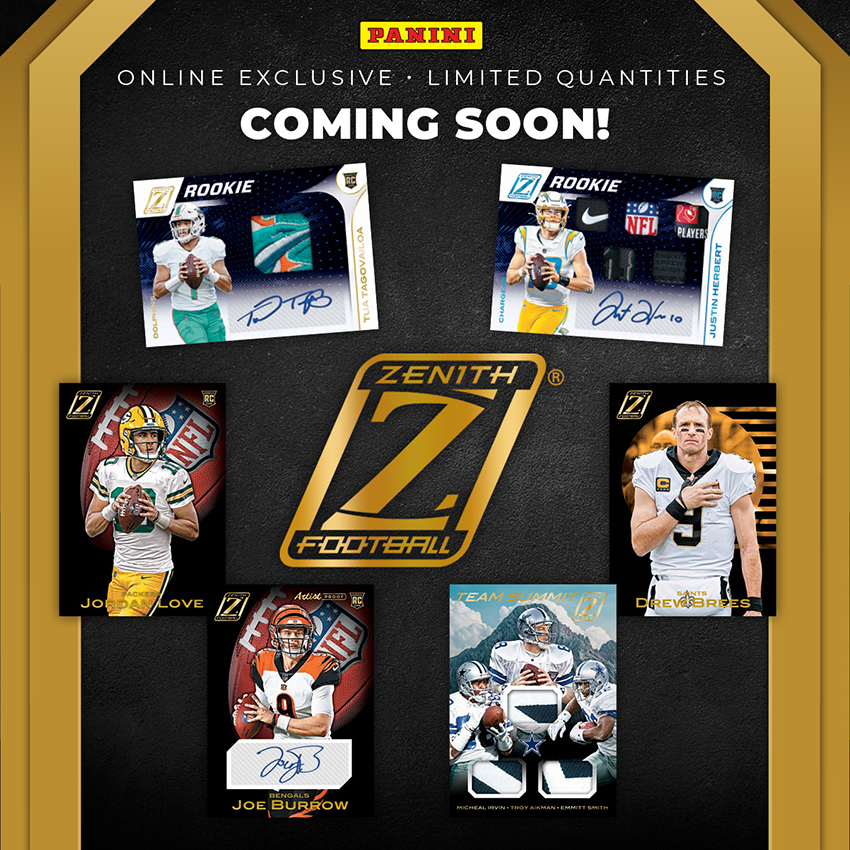 In two short days, football collectors will have cause to celebrate like they haven't celebrated in 15 years. On Wednesday, for the first time since 2005, there will be a standalone Zenith Football product to bust. And for those folks lucky enough to have checked out yesterday's Sunday preview, well, they know 2020 Zenith Football is steeped in vintage Zenith nuances updated for a new collecting generation.
In the revealing Quality Control Gallery that follows, we offer a deep dive into the product, which will be available via Dutch Auction beginning Wednesday at 10 a.m. CST exclusively at the official online store of Panini America. On average, each hobby box of 2020 Zenith Football (six cards per box, 12 boxes per case) will deliver one Rookie Patch Autograph, one additional autograph, one memorabilia card, one parallel card, one insert card and one Rookie Card.
Enjoy the gallery and be sure to stick around after the imagery for the complete product checklist.