Purchasing a 2020 Prizm Blockchain digital card entitles buyer to receive physical version of the card free with purchase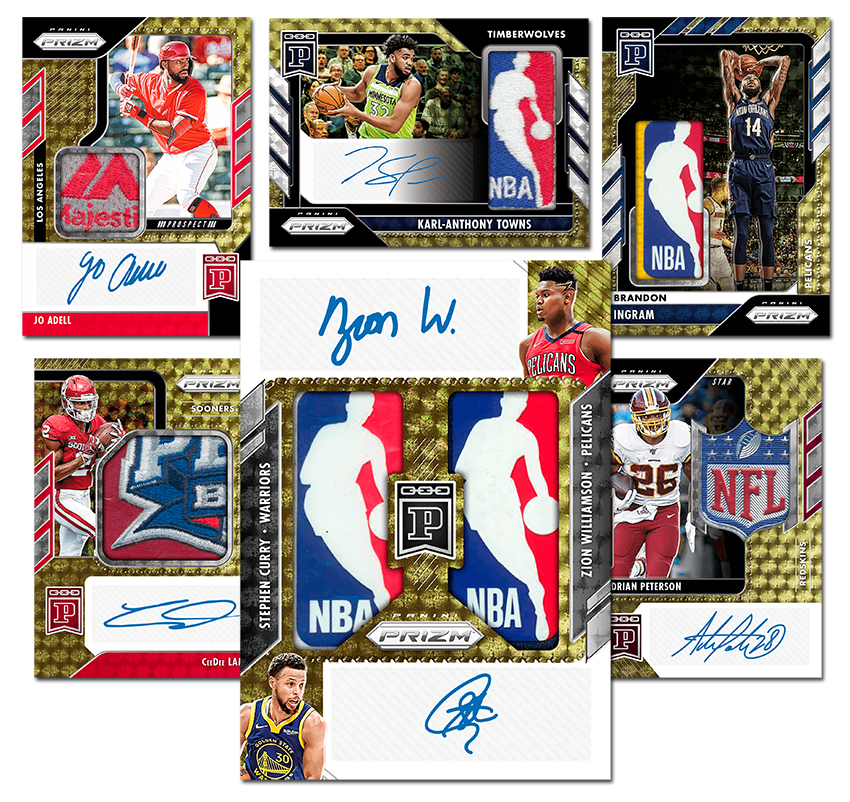 A stunning ensemble of Gold Vinyl 1/1 gems (including a Zion Williamson/Stephen Curry Dual NBA Logoman Autograph and an Andrian Peterson NFL Shield Autograph), as well as collection-making stunners featuring Lamar Jackson, Peyton Manning, Jayson Tatum, Josh Jacobs, Fernando Tatis Jr. and more headline an impressive Week 13 lineup in Panini America's 2020 Prizm Blockchain initiative that launched earlier today.
For the next three weeks, Panini Blockchain will unveil 20 new Prizm Blockchain 1/1 cards every Monday morning. But for the first time since the initial Panini Blockchain launch in January, purchasing the 2020 Prizm Blockchain digital card on the Panini Blockchain site entitles the buyer to receive the physical version of the card free with the purchase.
The 2020 Prizm Blockchain set features 100 cards, each incorporating three unique Prizm subsets: Gold Vinyl, Cracked Ice and Mosaic. Every card in the set is a 1/1 and can be purchased beginning Monday at 10 a.m. CST through the Panini Blockchain site or by using the Panini Direct app. The cards will be sold in a Dutch Auction format with prices dropping incrementally until the card is sold.
By using the Panini Blockchain site, collectors will be able to maintain ownership of their Blockchain digital cards and also have the ability to auction the cards securely on the Panini Blockchain to other buyers. In addition, collectors can search the Panini Blockchain site for other auctions. In the near future, the Panini Blockchain site will offer additional functionality such as personal galleries, ownership histories for individual cards and more.
In the must-see gallery below, we offer a complete gallery of the 20 blockbuster cards available in Week 13.