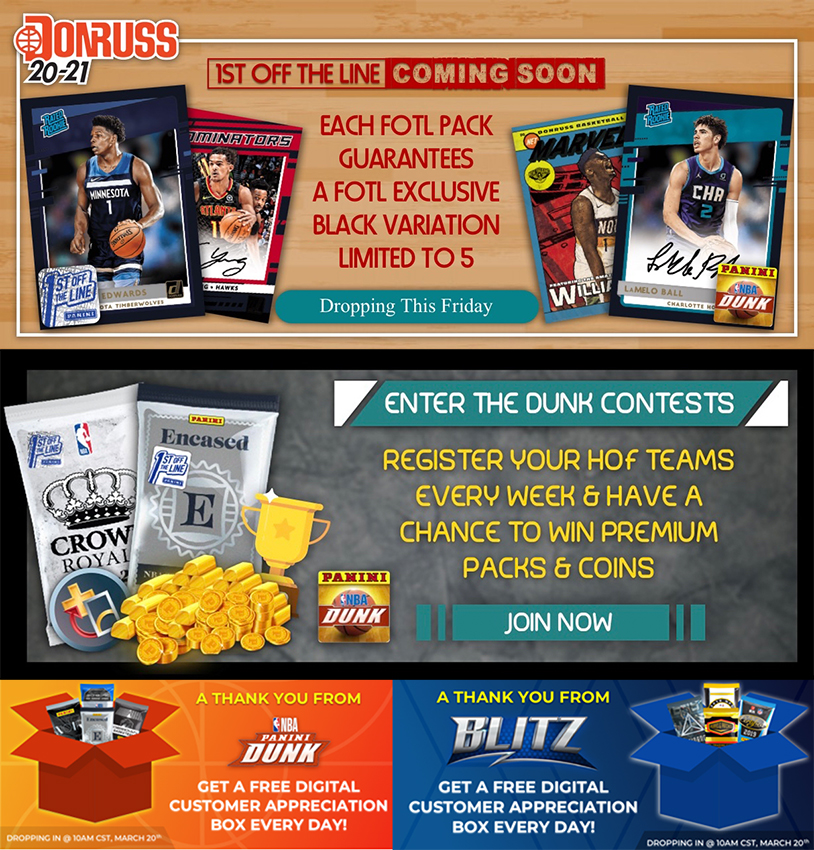 Head to Panini America's NBA Dunk Digital Trading Card App now to try to secure a digital pack of 2020-21 NBA Hoops Basketball FOTL. The last few FOTL drops have sold out in just a few hours, and this newest arrival promises to be no exception. NBA Hoops  1st Off The Line digital packs will only available in limited quantities before the official NBA Hoops release in the coming days. 
Each FOTL digital pack includes a bonus FOTL-exclusive Black variation limited to just five copies.
Free Boxes From NFL Blitz!
Missing the NFL season? Yeah, so are we. To help get you through the football lull and to brighten your sports weekend, make sure to log in to the NFL Blitz Digital Trading Card App daily all weekend long, and open a free customer appreciation box. One new box per day will be automatically added to your account.