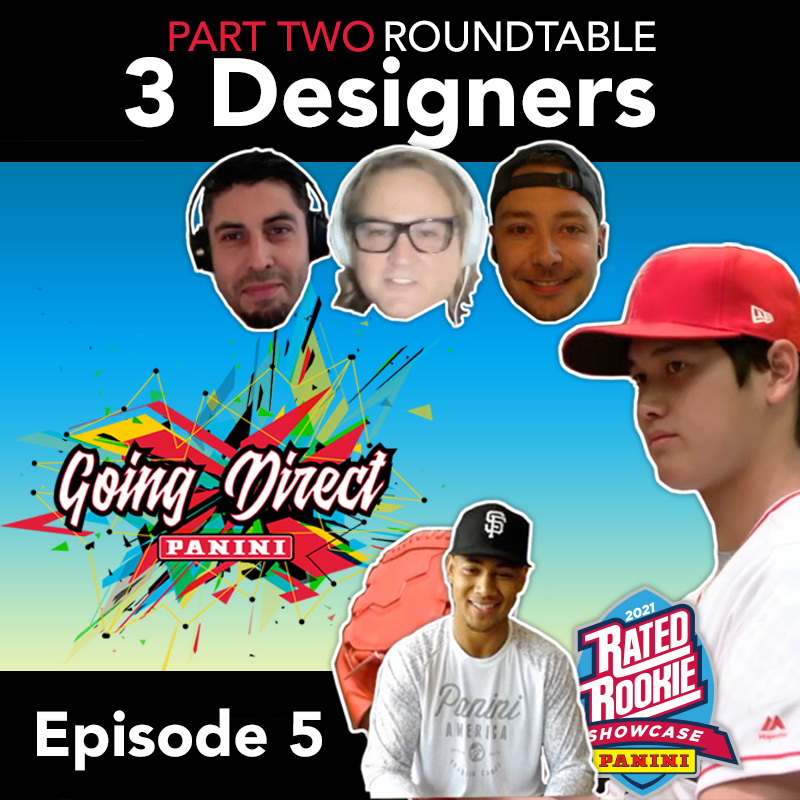 In an exciting episode No. 5 of "Going Direct: The Panini Podcast," hosts Tracy Hackler and Scott Prusha reveal Panini America's National plans and deliver the world-premiere break of 2020-21 Clearly Donruss Basketball. Also in this episode:
The second and final part of our revealing interview with Panini America graphic-design minds David Tierney, John Mata and Jody Beamer.
Dancing With The Stars or The Voice: Top NFL rookies chime in.
That time we spent the day with international baseball sensation Shohei Ohtani.
Enjoy . . .
Subscribe to Panini: (12) Going Direct – The Panini Podcast – YouTube
Apple Podcasts: ‎Going Direct – The Panini Podcast on Apple Podcasts
Spotify: Spotify – Going Direct – The Panini Podcast | Podcast on Spotify