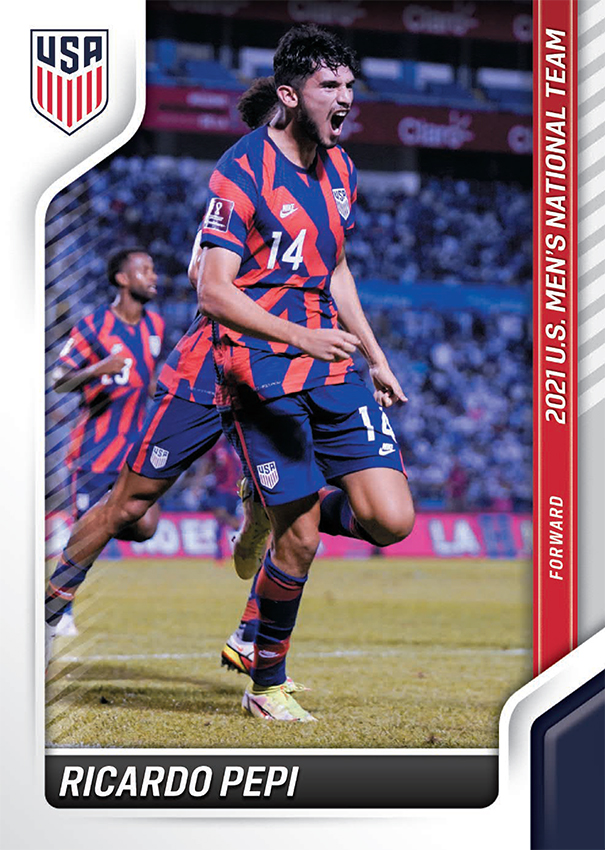 18-year-old Texas native Ricardo Pepi has taken the U.S. Soccer scene by storm in the last month with captivating performances in two USMNT 2022 FIFA World Cup Qualifiers. The striking striker scored one goal in September's 2-1 win over Honduras and both goals in last night's 2-0 blanking of Jamaica.
Pepi's two-game hat trick has commanded America's soccer attention and has compelled Panini America officials to add a bonus card — Pepi's first trading card featuring him with the USMNT — to the Panini Instant 2021 U.S. Soccer Collection.
All new purchases of the collection will receive Pepi's bonus card that makes it a 31-card set. Check out this link for additional information.