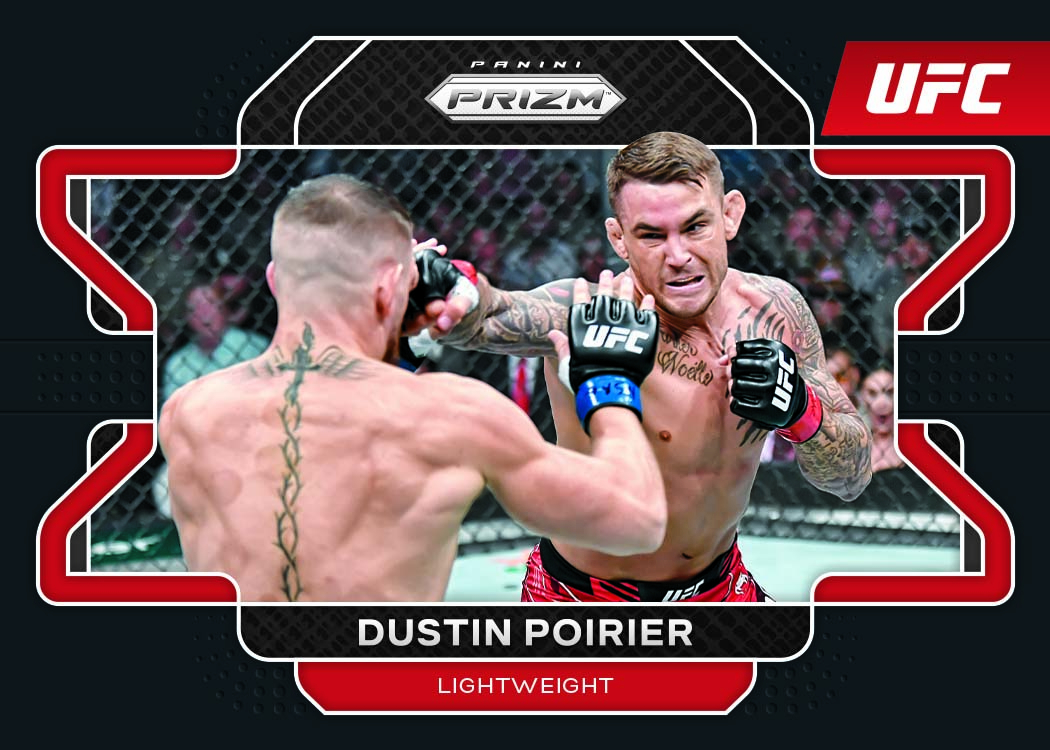 After a knockout success with the 2021's Prizm UFC release, Panini America is excited to announce our follow up to the octagon's favorite trading card – 2022 Prizm UFC! We'll keep this short, as we're expecting a walk-off KO!
In this preview, we'll showcase a variety of preliminary images from the upcoming 2022 Prizm UFC (Hobby) release, as well as the product's Hobby PIS document.
Product Configuration: 12 cards per pack, 12 packs per box, 12 boxes per case.
BOX BREAK: 2 Autos, 22 Prizm Parallels per hobby box, on average.
Find the returning Champion Signatures series that features UFC's champions showing off their UFC gold!
Collect a roster of stellar rookies appearing in their first officially licensed UFC trading cards!
Look for new insert sets in Bonus Machines and Prizm Flashback!
New in 2022 – Chase down new unique Prizm parallels in Ruby Wave, Hyper and Ice!
We'll have plenty more on 2022 Prizm UFC in the coming weeks. Until then, enjoy this sneak peek.
All information is accurate at the time of posting – content is subject to change and approval. Card images are solely for the purpose of design display. Actual images used on cards to be determined.
Also connect with us on:
Instagram: https://www.instagram.com/PaniniAmerica/
Facebook: https://www.facebook.com/PaniniAmerica/
Twitter: https://twitter.com/PaniniAmerica/