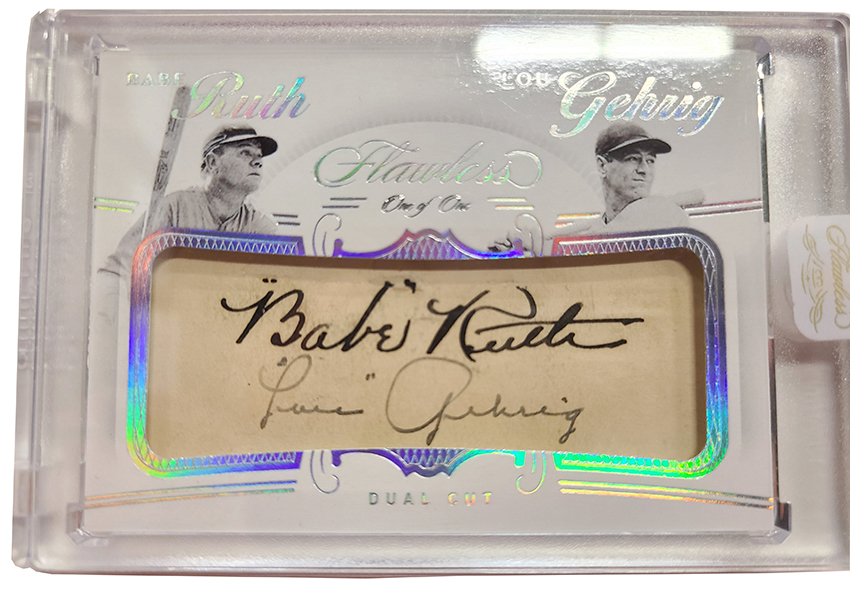 Panini America's extravagantly equipped 2020 Flawless Baseball arrives today in hobby shops across North America in bold black briefcases that foretell of the gems within. High-end hardball collectors have long expected big things from Panini America's Flawless brand — and those expectations certainly remain intact for the newest installment.
If the following brief glimpse into this year's release is any indication, those lofty expectations not only will be met, they'll be raised considerably. On average, each briefcase of 2020 Flawless Baseball will deliver seven autographs, two memorabilia cards and Precious Gem card. In the stunning gallery that follows, we offer a quick reveal of some of the product's most majestic memorabilia, cut-autograph and gem content. Enjoy the scenery . . .
2020 Flawless Baseball will be available at the official online store of Panini America beginning today at 12 p.m. CST.