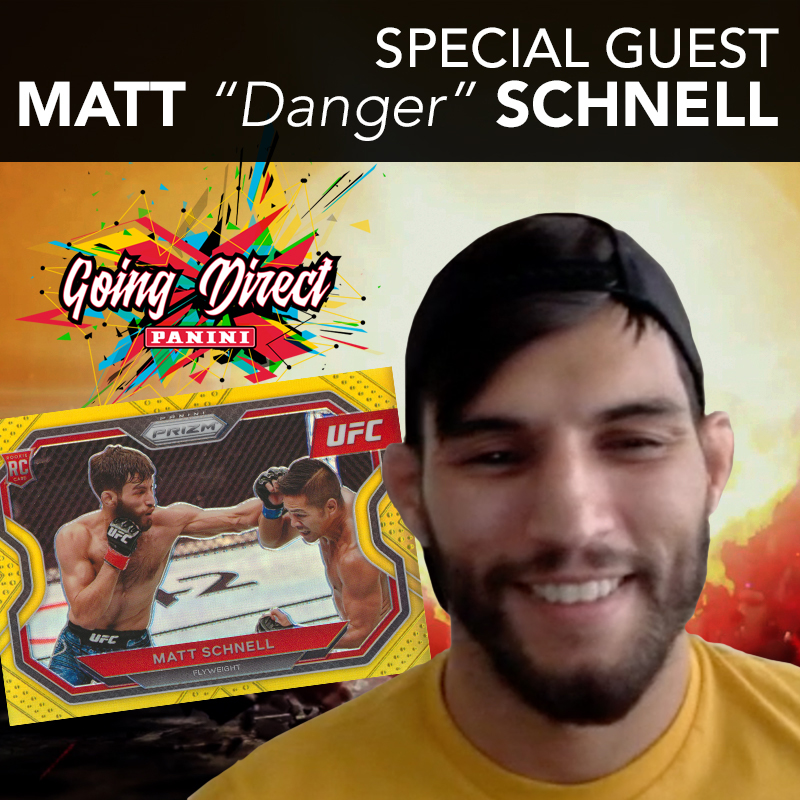 In this jam-packed episode No. 3 of "Going Direct: The Panini Podcast," hosts Tracy Hackler and Scott Prusha . . .
Talk NBA Finals, EURO 2020, UFC 264 and other market-moving moments in the sports world
Rip into some 2021 Chronicles Draft Picks Football AND 2020-21 Noir Basketball
Deliver Part 2 of the interview with Panini America Brand Manager and NFT whiz Brett Whiteley
Sit down with UFC Flyweight contender and avid collector Matt "Danger" Schnell
And find out what superpowers most appeal to this season's top NFL rookies
Buckle up, it's going to be a great episode.