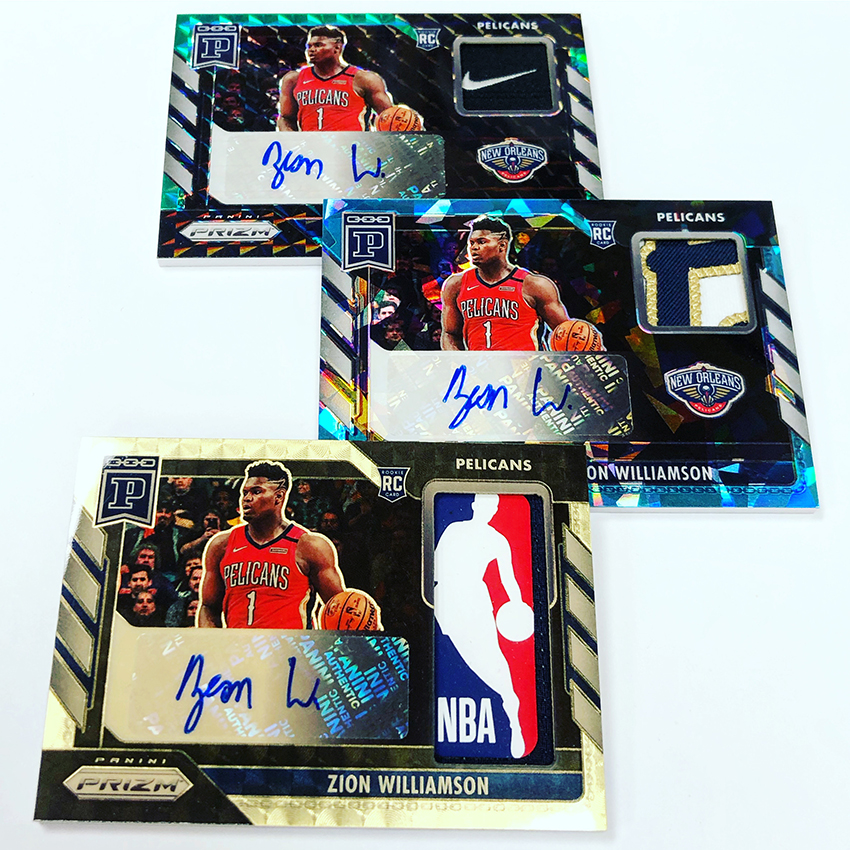 Things are about to get real — literally and again — when Panini America's newest Blockchain initiative launches in early July. Following a successful debut last January when the company delivered the first officially licensed trading cards featuring Blockchain technology, Panini America soon will launch its second Blockchain release to feature physical trading cards. That initial launch featured a 100-card multisport set — all 1/1s –incorporating special Blockchain versions of Panini America's fabled National Treasures brand.
For that debut January launch, the 100 Blockchain Digital cards were accompanied by physical versions of the same card and resulted in some of the most impressive single-card sales of the year, including six cards that sold for more than $12,000, four cards that sold for more than $36,000 and two cards that eclipsed the $60,000 barrier. Purchasing the Panini Blockchain digital card on the Panini Blockchain site automatically places the digital versions into customers' Panini Blockchain portfolios — and entitles them to receive the physical version of the card free with the purchase.
In the months since, Panini America has kept its Blockchain presence confined to the digital realm with unique, high-profile inclusions in 2019 Flawless Football and 2019-20 National Treasures Basketball as well as standalone releases featuring Digital NBA Sneaker Signatures and Digital 2020 NFL Draft Night Signatures. But on July 6, the company will once again return to a physical/digital Blockchain product with the expansive and impressive 2020 Prizm Blockchain release.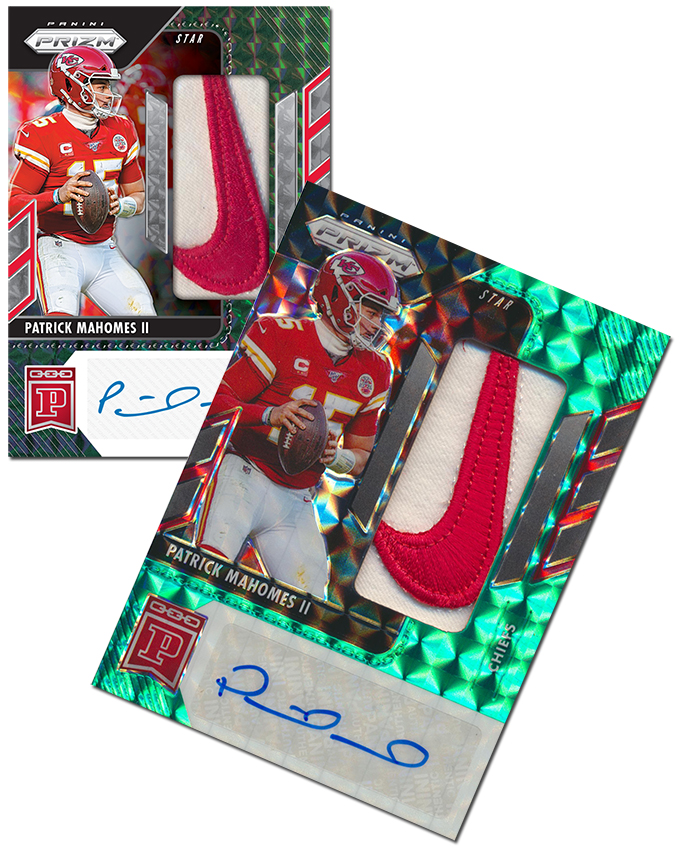 A 300-card set brimming with highlights up and down a stacked multisport checklist, 2020 Prizm Blockchain delivers a 100-card Cracked Ice Prizm set, a 100-card Mosaic Prizm set and a 100-card Gold Vinyl Prizm set. Every card in the set is a 1/1 autograph, memorabilia or autograph memorabilia card and the Gold Vinyl subset features the most premium patches such as NBA Logoman and NFL Shield versions.
We'll have much more on this unique Panini Blockchain initiative in the coming days leading up to the July 6 launch, but here's a shortlist of program highlights:
Zion Williamson will be featured on three individual cards — including a Gold Vinyl NBA Logoman Autograph 1/1 that will launch in Week 1 — as well as several dual combinations.
Stephen Curry's game-worn jersey from Game 3 of the 2018 NBA Finals is featured on the Golden State Warriors superstar's three autograph memorabilia cards, which will launch in Week 5, Week 10 and Week 15, respectively.
Tom Brady's three cards feature pieces of game-worn jersey (including a Gold Vinyl NFL Shield Autograph 1/1 slated for Week 14) and the NFL lineup is packed with superstar quarterbacks such as Patrick Mahomes, Aaron Rodgers, Russell Wilson and more.
This effort marks the first time the top stars from the 2020 NFL Draft (such as Joe Burrow, Tua Tagovailoa and more) are featured on physical Blockchain cards.
Twenty new cards will launch each Monday for 15 weeks beginning July 6.
Stay tuned to The Knight's Lance for additional details as the July 6 launch date approaches and check out the official Panini Blockchain site for the latest updates.