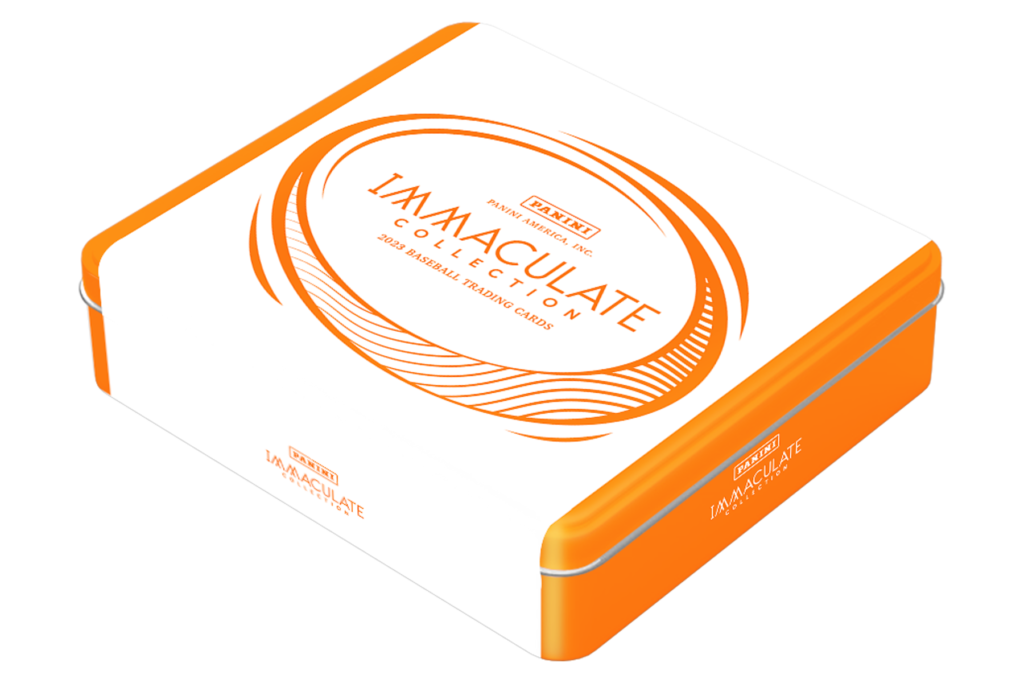 Are you the type of fan who dines on nostalgia? Feasting on the glory days before finishing things off with a dessert of recollection? Or are you the type to constantly think of the future? Filling your mind with wunderkinds who can change the direction of your fanhood?
Either way, Panini America's 2023 Immaculate Collection baseball is for you. The product's First Off the Line edition will be released on Panini's website on August 31, giving both sets of fans something to look forward to.
Inside the highly anticipated product is a head-turning assortment of baseball's top prospects and greatest legends. Let's dig into the youth movement first.
The prospect side of the program's checklist allows collectors to get a head start and grow their stash of tomorrow's stars. You can find hyped youngsters such as Marcelo Mayer, Elly De La Cruz, James Wood and Pete Crow-Armstrong among many other top-100 headliners.
Pictures aren't the only things these future stars pack into this program. First Off the Line boxes include four autographs and two memorabilia cards — and we're not talking any usual memorabilia.
The unique collection of Jumbo material allows collectors to find pieces of cleats, fielding gloves, batting gloves, jackets, and more. First Off the Line goodies include an exclusive autograph numbered to eight or less and one exclusive memorabilia card numbered to nine or less. Even the 100 cards in the base set come with a material swatch.
If you're a nostalgic fan who tuned out through that prospect preview, come back to us. As promised, 2023 Immaculate Collection features a rich group of Hall of Famers and memorable legends. Like their young counterparts, these past greats are featured on pristine cards that are ripe for sharing on social media.
Even the youth-oriented collector will appreciate these cards. Who wouldn't want to add a Babe Ruth, Chipper Jones or Ken Griffey Jr., card to their collection?
With sought-after inserts like Hall of Fame Induction Signatures and Autographed Materials, you'll be able to pick up some penmanship from these all-timers.
But wait — there's more. We're doubling this already too-good-to-be-true program with the beautiful Dual Material Signatures set. Each card features two autographs, two pieces of memorabilia and, of course, two players.
There are too many other highlights from the rest of Immaculate to highlight here. Do yourself a favor and check out the program for yourself.
Related Links:
How to Start a Trading Card Collection