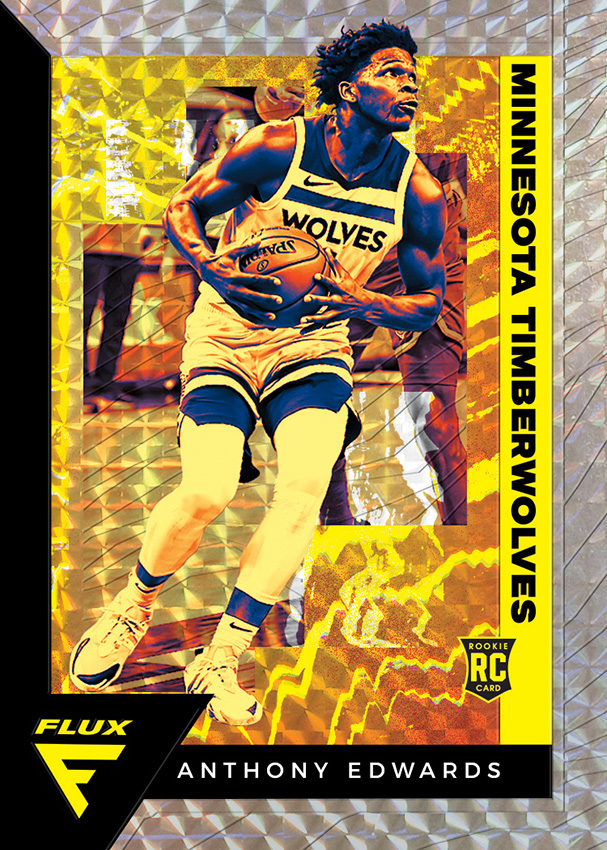 Panini America officials recently sent out preliminary Product Information Solicitations for several exciting new products coming soon to a hobby shop or online retailer near you. Today, we're sharing that same information with you here on The Knight's Lance, this time featuring the first-time firestarter that is Flux Basketball.
In the extensive product preview below, we'll showcase a bevy of preliminary images from the upcoming 2020-21 Flux Basketball as well as the product's Hobby PIS document.
Estimated Release Date: December 15
Product Configuration: Five cards per pack, 10 packs per box, 12 boxes per case.
BOX BREAK: One Uncirculated Encased insert, parallel or autograph box-topper, one autograph, one Atmosphere insert, three additional inserts, one Prizm insert and three Silver Prizms per hobby box, on average.
Flux makes its debut featuring the popular Optichrome technology.
Look for a stunning lineup of Autograph, Parallel, and Insert content throughout the program.
Flux features a 250-card base set made up of 200 Veterans and 50 Rookies.
Hobby-exclusive parallels including Red, Blue, Supernova, Sunrise, Moonlight, Solar Eclipse, Lunar Eclipse, Gold, Green and Black 1/1s.
Each hobby box includes one Uncirculated Encased Insert, Parallel or Autograph Box-Topper.
Look for randomly inserted Equinox and Equinox Rookie Autographs. Find limited Gold and Black 1/1 parallels.
Discover different levels of the atmosphere in the five different hobby-exclusive insert sets: Troposphere, Stratosphere, Mesosphere, Thermosphere and Exosphere.
We'll have plenty more on 2020-21 Flux Basketball in the coming weeks. Until then, enjoy this extended sneak peek.
The PIS document for 2020-21 Flux Basketball Hobby is available here.
All information is accurate at the time of posting – content is subject to change and approval. Card images are solely for the purpose of design display. Actual images used on cards to be determined.