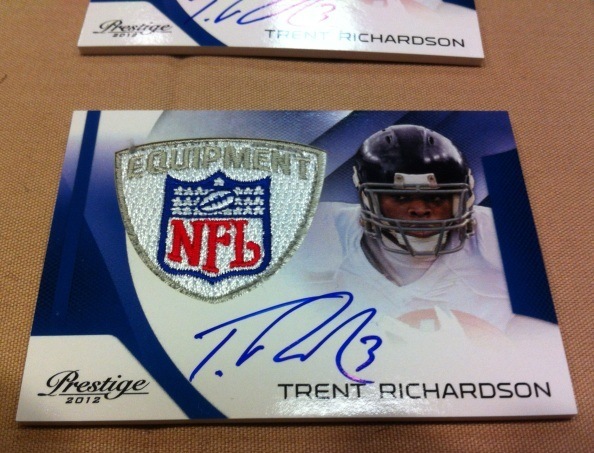 LAS VEGAS — Panini America kicked off the 2012 Industry Summit in earnest Sunday evening by partnering with Peach State Sports for a public signing with two-time college football national champion and 2011 Heisman Trophy finalist Trent Richardson.
The soft-spoken and engaging Richardson, projected as a top-10 pick in next month's 2012 NFL Draft, signed one item for each registered Summit attendee and each autograph was authenticated by Panini Authentic.

Before the former University of Alabama running back signed for the public, he participated in a small private signing for Panini Authentic and Peach State Sports, during which he signed 10 special versions of a 2012 Prestige Football card that will be randomly inserted into Panini America's Black Boxes, which will distributed later today.
The following gallery and video capture just some of the excitement from Sunday night. Stay tuned to The Knight's Lance for complete coverage of Panini America's presence at the 2012 Industry Summit, including a special announcement to come later today.

Now, on to the gallery . . .