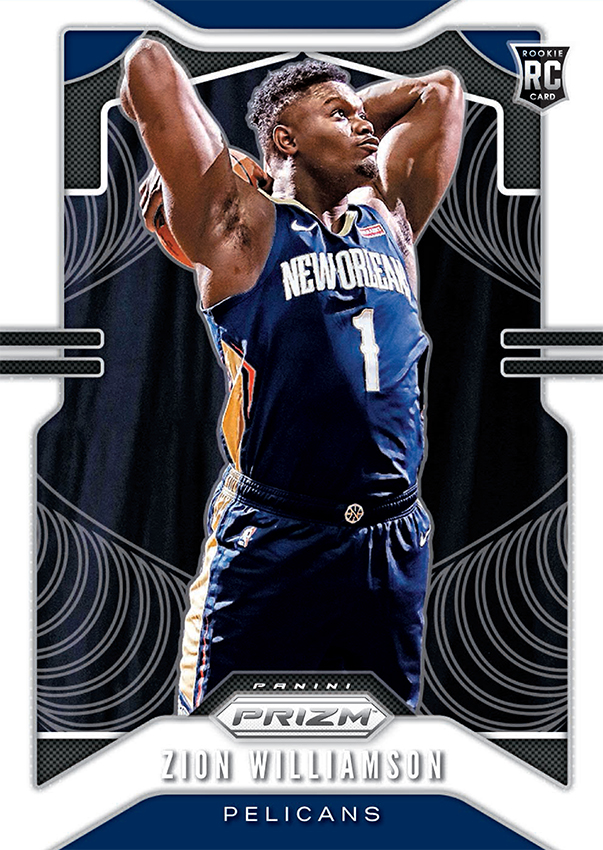 In what promises to be an absolutely historic season for NBA trading cards, it's likely that no other product will create more buzz than Panini America's upcoming 2019-20 Prizm Basketball. Annually one of the most popular releases of the entire collecting year, Panini America's frenzy-inducing Prizm brand is likely to initiate an international collecting event when it arrives for the 2019-20 NBA season in early December.
Bolstered by its trademark stunning array of Prizm parallels and autographs from one of the most anticipated rookie classes in basketball collecting history, 2019-20 Prizm Basketball will be released to insatiable global demand. And the breaks from all corners of the globe are going to be must-see stuff from the first pack to the last.
On average, each hobby box of 2019-20 Prizm Basketball (12 cards per pack, 12 packs per box, 12 boxes per case) will deliver two autographs and 22 Prizm parallels. As you'll see in the brief product breakdown and gallery that follow, the highlights of this year's release are many.
Prizm is back with a new rainbow of Prizms to collect including the highly coveted Silver Prizms of Zion Williamson, Ja Morant, RJ Barrett, Rui Hachimura, De'Andre Hunter and more.
Find autographs from rookies, veterans and all-time NBA Greats in Signatures, Rookie Signatures and Sensational Signatures. Each has a Gold Prizm version numbered to 10 and a Black Prizm 1/1.
Collect a new roster of inserts including Fearless, Widescreen, Luck of the Lottery, Fireworks and Far Out.
We'll have plenty more on 2019-20 Prizm Basketball in the coming weeks right here on The Knight's Lance. But for now, enjoy the preview gallery that follows — including a special sneak peek at some of the cards that will be exclusive to Fast Break versions of the product. We've also included the respective Product Information Solicitation documents for both hobby and retail versions.
The PIS document for 2019-20 Prizm Basketball is available here.
The PIS document for 2019-20 Prizm Basketball Retail is available here.
All information is accurate at the time of posting – content is subject to change and approval. Card images are solely for the purpose of design display. Actual images used on cards to be determined.