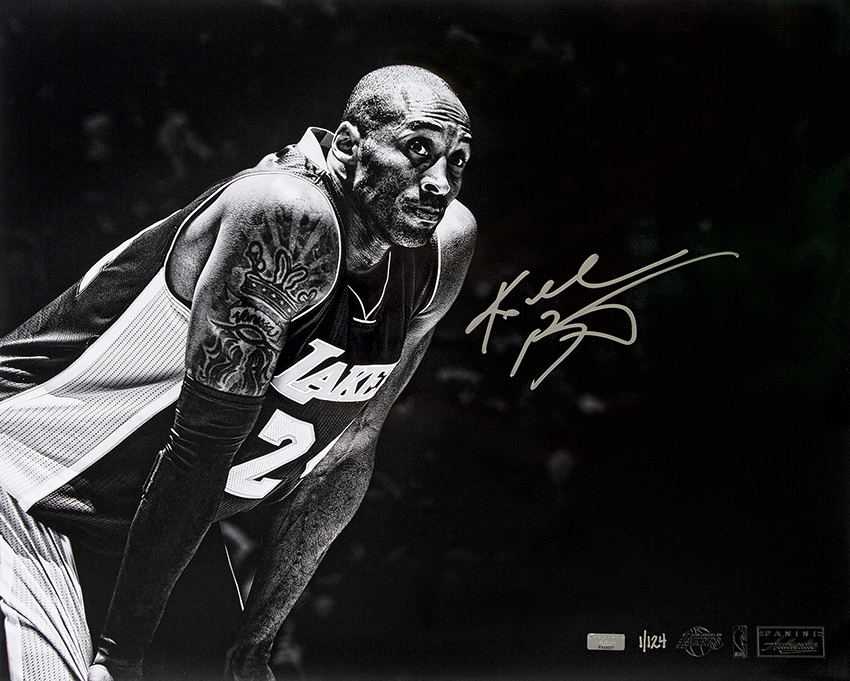 IRVING, Texas (January 27, 2020) – Panini America officials, like the rest of the world, are devastated by Sunday's news of the passing of Kobe Bryant, his daughter Gianna and seven others as the result of a helicopter crash. The company has maintained an exclusive relationship with the Los Angeles Lakers legend since 2009, when it made Bryant its global ambassador shortly after securing the exclusive NBA trading card license. Company officials maintained close personal and professional relationships with the superstar and partnered with him on seemingly countless business initiatives.
"Kobe Bryant has been fundamental to our journey over the last decade, he was part of the Panini family, and we are deeply saddened," said Panini America CEO Mark Warsop. "It just doesn't seem real. Our thoughts and prayers go out to Kobe's wife, Vanessa, and his entire family. We are devastated."
Brian Bayne, Panini America's Vice President of Acquisitions, had regularly scheduled meetings with Bryant throughout much of the last decade and was with him as recently as late last week for an autograph signing session. The two had developed a friendship that transcended a normal business relationship.
"I simply can't believe it," Bayne said. " 'Crushed' is an understatement. I was blessed to be with him often throughout my time with Panini America and am lucky to say he was a colleague. To me, he was more than one of the greatest basketball players of all time. He was a friend. He was thoughtful. He was smart. He was caring. He was a great father, a great husband and an inspiration as much off the court as he was on it. We're all at a loss today. We're all mourning. And we will be for quite a while."