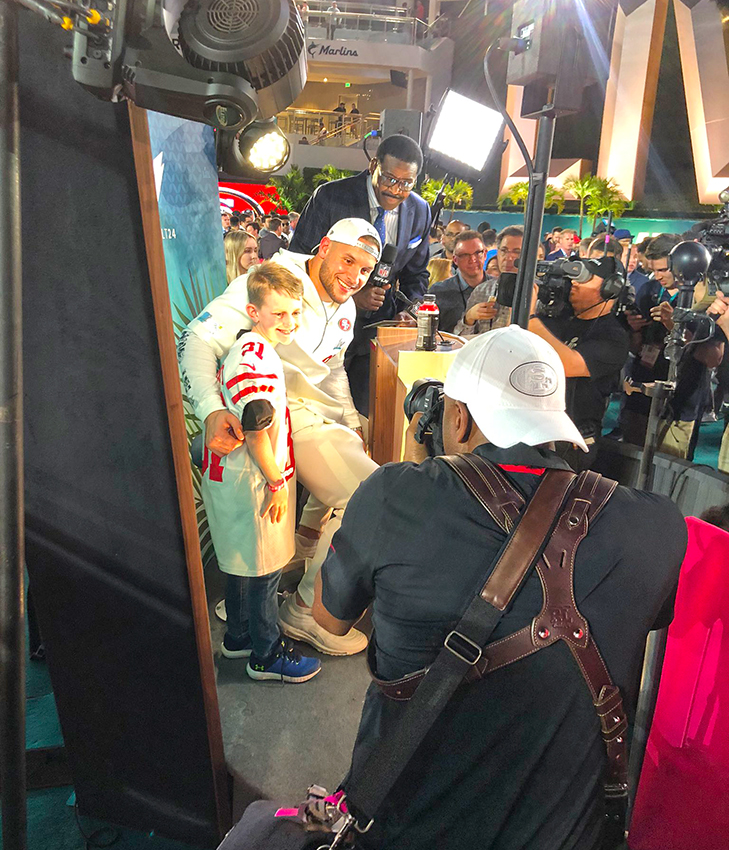 MIAMI — Little Jack Briody, a third-grader from Rockville Centre, N.Y., experienced fantasy football come to life Monday during Super Bowl LIV Opening Night festivities inside Marlins Park. As the newest Panini America Super Bowl Kid Reporter, the card-collecting, sports-loving 8-year-old made the rounds on Monday alongside Super Bowl-winning wingman Trent Dilfer, interviewing the biggest superstars from the Kansas City Chiefs and San Francisco 49ers. The interactions, as you'll see in the must-see videos that follow, were priceless.
Briody asked Patrick Mahomes about why he chose football over baseball. He asked Tyrann Mathieu who's the toughest receiver to cover. He questioned Nick Bosa about his favorite quarterback to sack and George Kittle about pass blocking vs. run blocking. Simply, it was a star-powered history-making kind of night for Briody — and the must-see highlights are below.
Here are the Chiefs highlights . . .
And here are the 49ers highlights . . .