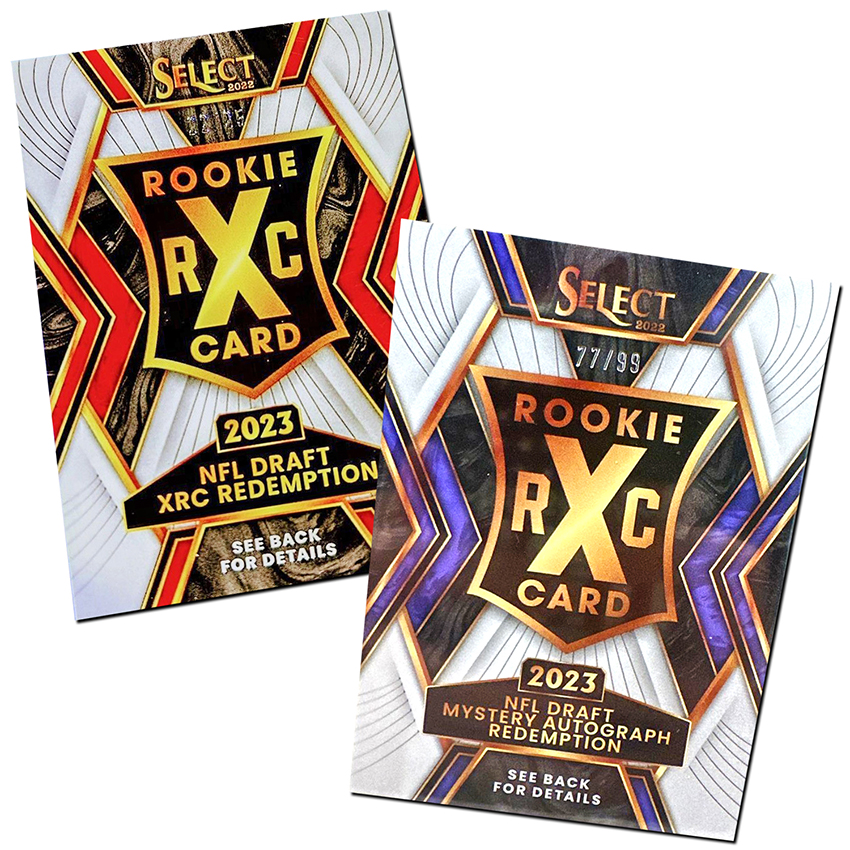 One of the sleeper attractions of any Select Football release is the inclusion of XRC Redemptions and Mystery XRC Autograph Redemptions for the upcoming NFL Draft. It's a driving force for Select Football each season and the 2022 edition was no different.
The product's release last week meant that the 20-card XRC Redemptions checklist (featuring players from the 2023 NFL Draft) would be revealed. The huge lingering question, of course, is which five players would appear on the Mystery XRC Autograph checklist? Today, Panini America provides that answer.
After today, there will be no more mystery. The five players on that checklist are:
#XRCAUTO1: Anthony Richardson
#XRCAUTO2: Bijan Robinson
#XRCAUTO3: Jahmyr Gibbs
#XRCAUTO4: Jaxon Smith-Njigba
#XRCAUTO5: Quentin Johnston
Stay tuned for additional details as these cards are produced and begin being fulfilled.