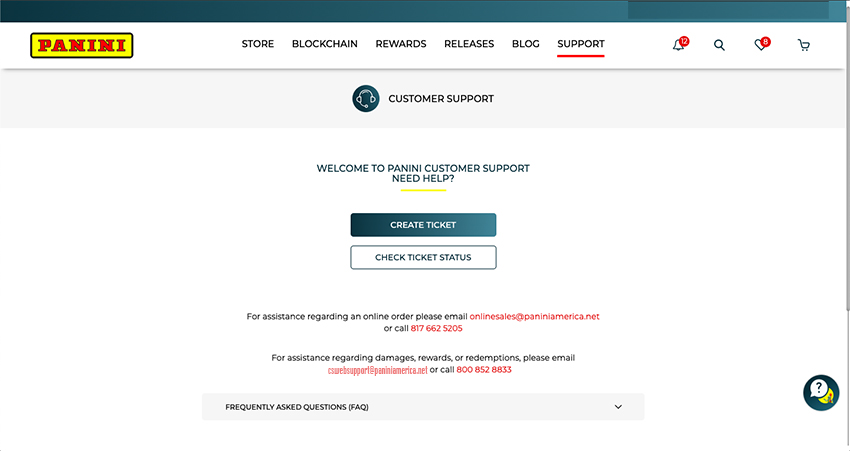 Frequent users of Panini America's online Customer Service portal are sure to notice that the site will be down for roughly the next 24 hours or so. But when it comes back online late Monday or Tuesday, users will notice the beginnings of a completely new and improved experience. The new platform, which was still about six to eight weeks from being completed, has been moved forward in an effort to create easier connectivity with customers during the current Covid-19 crisis and as people work remotely.
For the last several months, Panini America Customer Service officials have quietly been pulling double duty behind the scenes. During normal business hours (at least prior to the coronavirus pandemic), they were still taking care of customers by fulfilling redemptions, addressing damage and QA issues and more. But at night and on the weekends, they were busy implementing, testing, retesting and testing again a robust new Customer Service platform that promises to enhance and improve the Panini America Customer Service experience.
The rollout of the new CS platform will take place in phases over time, beginning with this week's soft launch. In the coming days, weeks and months, as Panini America employees — along with the rest of the American workforce — return to the office, initial bugs will be ironed out and additional improvements will be introduced. But for now, here are some of the biggest benefits of the new platform:
Easier account access for customers
A more user-friendly interface
Easier to contact Panini America CS reps
Redemption replacement requests made directly through user's account
More efficient fulfillment of redemptions/replacements
The ability for redemption-holders to automatically select one of three options: Trade out, continue waiting or take equivalent value in Panini Rewards Points.
Below are a few screenshots of the new platform.