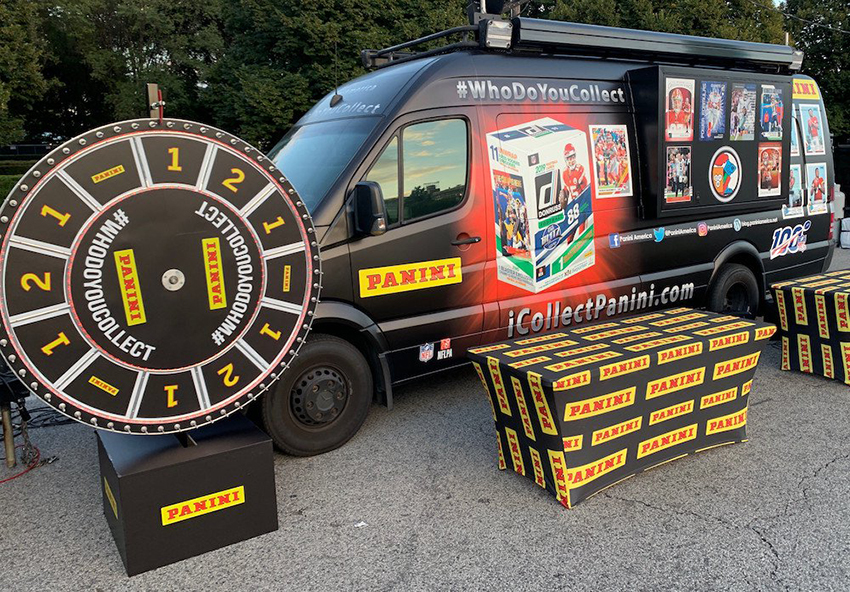 Panini America's annual NFL Mobile Tour kicked off the 2019 season three weeks ago with an appearance at the Thursday night season-opener between the Green Bay Packers and Chicago Bears. From there, the popular traveling tribute to the company's many NFL trading card products — both physical and digital — ventured to Gillette Stadium for the Patriots' Sunday night opener. Now, it's headed north to New Jersey for Sunday's game between the Giants and Redskins.
But first, it's taking a hobby-heavy detour for a special Saturday stop at Blowout Cards' The Fantastic Store in Chantilly, Va., a four-hour stop featuring the tour's trademark brand of fan interaction. But this particular stop also kicks off Panini America's NFL Five Demo Days, during which company officials will be on hand to walk fans and collectors through the finer points of the new NFL Five Trading Card Game.
Company officials will have a limited number of free NFL Five Demo Decks on hand while supplies last and will also be providing three special promo cards featuring Buffalo Bills QB Josh Allen, Dallas Cowboys WR Michael Gallup and Giants QB Eli Manning.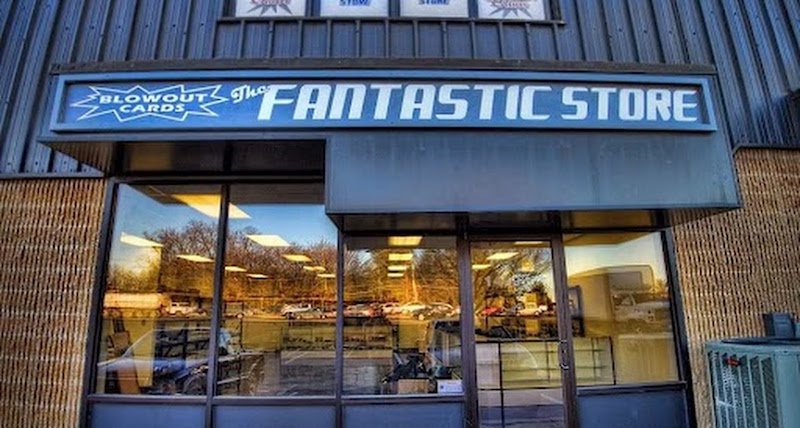 With the NFL Five TCG, fans can build the ultimate fantasy team and battle it out on the gridiron by devising and executing gameplans, play calls and substitutions. And for the collecting-minded among us, Panini Games has created rare Foil Variations of every card in the set featuring Panini America's fabled "Cracked Ice" pattern. In that sense, the Panini NFL Five TCG appeals as much to diehard gamers as it does to diehard collectors.
The complete NFL Five set consists of 316 total cards, including 20 Actions, 40 Plays and 256 players (eight players per NFL team) and including 18 Rookie Cards featuring the top stars of the 2019 NFL Draft such as Kyler Murray, Dwayne Haskins, Josh Jacobs and more.
Each 55-card Starter Deck (10 Starters per box, eight boxes per case) provides everything needed to kickoff immediately including 10 Players, 20 Plays, 20 Actions and five Foil parallels. Also included is the official playmat, rule book and game-piece punchouts. There are six different Starter Decks (three for the AFC, three for the NFC) and all Starter cards are exclusive to Starter decks.
Each Booster Box (nine cards per pack, 24 packs per box, 12 boxes per case) includes only Booster-exclusive cards and each pack will deliver five commons, three uncommons and one rare, on average. Each Booster Box will yield, on average, four epics, one legendary, one Rookie Card and six Foil parallels.
For more information on Saturday's visit to Blowout Cards' The Fantastic Store Saturday, call (703) 953-3131 or email [email protected].