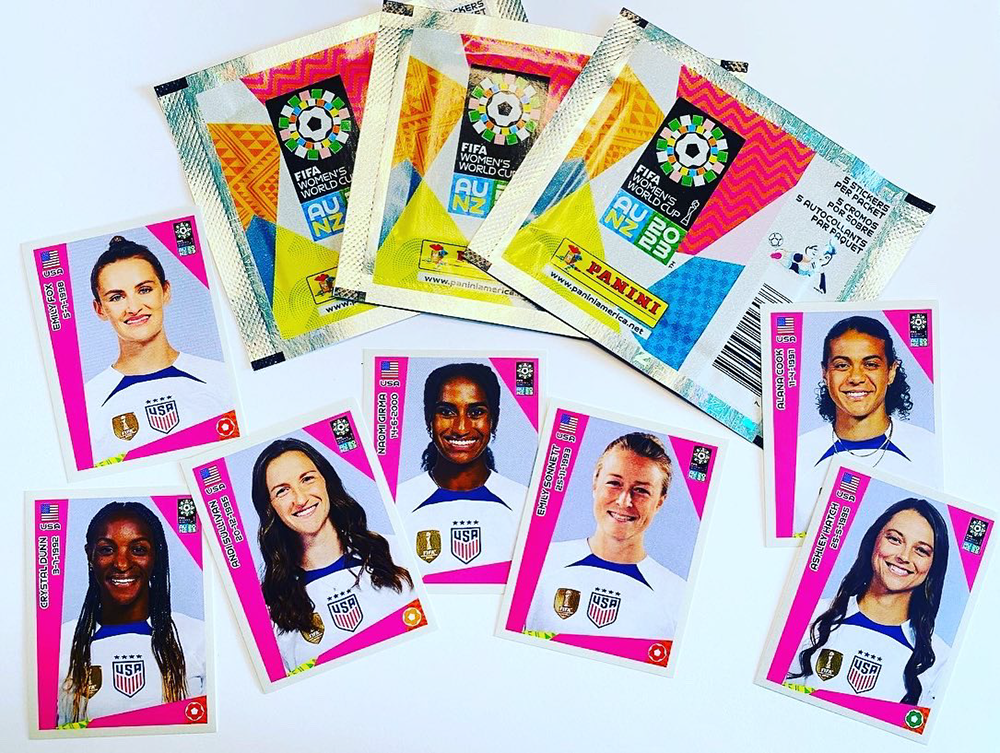 The U.S. Women's National Team begins a quest for its fifth overall and record-setting third consecutive FIFA Women's World Cup™ title when Group E action kicks off on Friday, July 21, 2023. The Americans are once again heavily favored to take home the top prize.
A series of friendlies have gone well in preparation for the competition. The USWNT put on good showings in the three matches leading up to its trip to Australia and New Zealand, with two wins over Ireland in April and a 2-0 win over Wales in July.
There's a buzz surrounding a new era for the USWNT, and this FIFA Women's World Cup™ serves as a passing of the torch from pillars like Alex Morgan, Kelley O'Hara, Megan Rapinoe and Julie Ertz to rising stars like Sophia Smith, Trinity Rodman, Alyssa Thompson and Naomi Girma.
Perhaps the biggest storyline is this being the fourth and final FIFA Women's World Cup™ for Rapinoe. The legendary forward has enjoyed a decorated career with the USWNT, with 63 goals and 73 assists in 199 appearances while winning two world titles along with a gold medal in the 2012 Summer Games. Her impact on the pitch can't be questioned. In those 199 appearances, the USWNT has an .860 winning percentage with a record of 157-14-28.
Rapinoe is tied with Abby Wambach for third all-time in assists for the USWNT and is one of only seven players in team history with 50 career goals and 50 career assists. She is the only player in the 50-goal/50-assist club with more career assists than goals.
The American superstar has a knack for showing up on the big stage, scoring nine goals across 17 FIFA Women's World Cup™ games. She played in 14 Summer Games matches and scored five times.
Rapinoe can always be counted on to light up every pitch, and she's done it with her trademark loud hair and intense passion. She'll be remembered for countless heroic moments, from her "Olimpico" goals during the Summer Games in both 2012 and 2020 to several FIFA Women's World Cup™ classics. She provided the unforgettable assist for Wambach's electric header in extra time in a 2011 quarterfinal against Brazil to keep the USA alive. Then came her six-goal run during the 2019 finals. That earned her both the Golden Boot and the Golden Ball as she led the USWNT to its second consecutive title. Her contributions will forever live in USWNT lore.
Rapinoe's leadership is always appreciated both on and off the pitch. She served as the squad's captain on 15 occasions and made a great impact on the game when she wasn't within the confines of the lines that outline the pitch. She's spent a lot of her career being a champion for not just the USWNT or women's soccer but women's sports as a whole and for various social justice causes. She's the embodiment of what it means to represent America as a role-model athlete.
Count on her having a heavy influence in the USWNT's pursuit of greatness Down Under.
Related Links:
FIFA Women's World Cup 2023 Official Sticker Collection
United States Women's National Soccer Team
Chase Begins for the FIFA Women's World Cup 2023™ and Panini Stickers