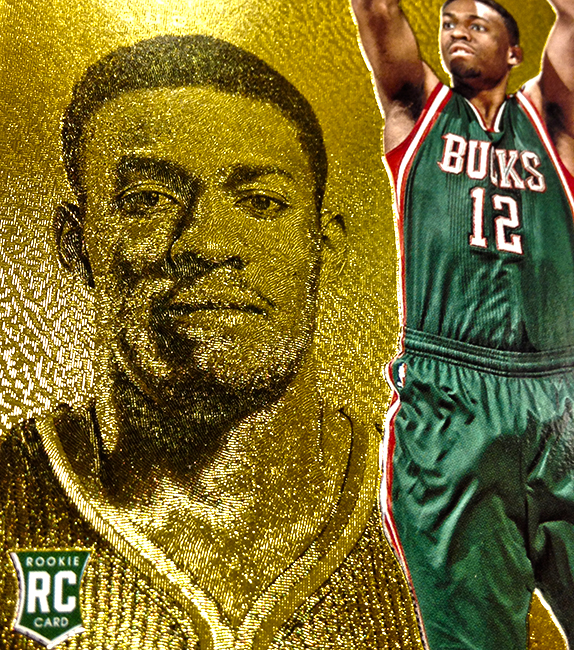 Yesterday we brought you the exciting first look at the 2014 NBA Draft Rookie X-Change cards from last season's 2013-14 Signatures Basketball that arrived hot off the presses just this week. Today we're offering an exclusive sneak peek at the second installment of 2014 NBA Draft Rookie X-Change cards, the ones that dropped one per box in 2013-14 Intrigue Basketball.
The 25-card set honors the top players selected in the 2014 NBA Draft on XRCs that boldly incorporate Intrigue's stunning full-front gold microetching and a color image of the featured player. Like the Signatures 2014 NBA Draft Rookie X-Change cards, these Intrigue cards are already being fulfilled with this week's redemptions.
So if you're anxiously awaiting one of these Intrigue beauties, your wait is almost over. The gallery below details every card in the set. Enjoy the sneak peek . . .