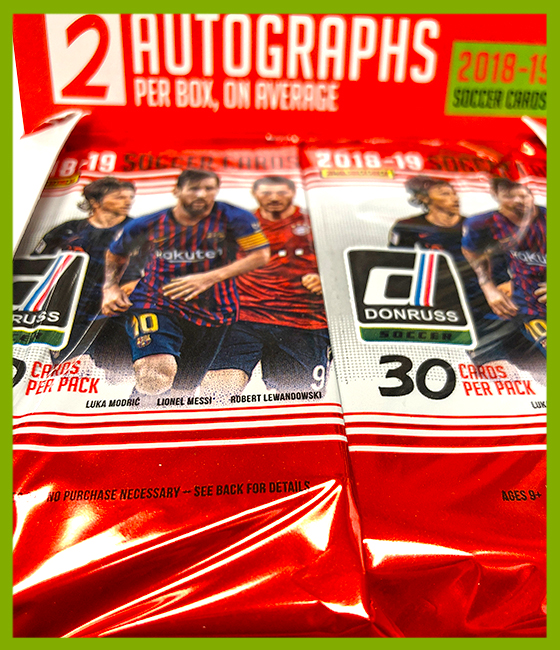 There's some definite jumbo juiciness going on in Panini America's new 2018-19 Donruss Soccer product, which arrived in hobby shops across North America yesterday. Jumbo, of course, in the sense that each hobby pack (12 packs per box, 12 boxes per case) includes a whopping 30 cards. But it's also jumbo in terms of the content it provides, including soccer's first Donruss Optic cards and soccer's first Rated Rookies.
You got a deep dive into 2018-19 Donruss Soccer earlier this week with a revealing Quality Control Gallery. Today, we're taking you pack by jumbo pack through one box of the product. On average, each hobby box will deliver two autographs, 24 Rated Rookies, 12 Rated Rookies Optic, 36 inserts and 36 parallels. Enjoy the break and stay tuned for continued coverage.
2018-19 Donruss Soccer is available now at the official online store of Panini America.