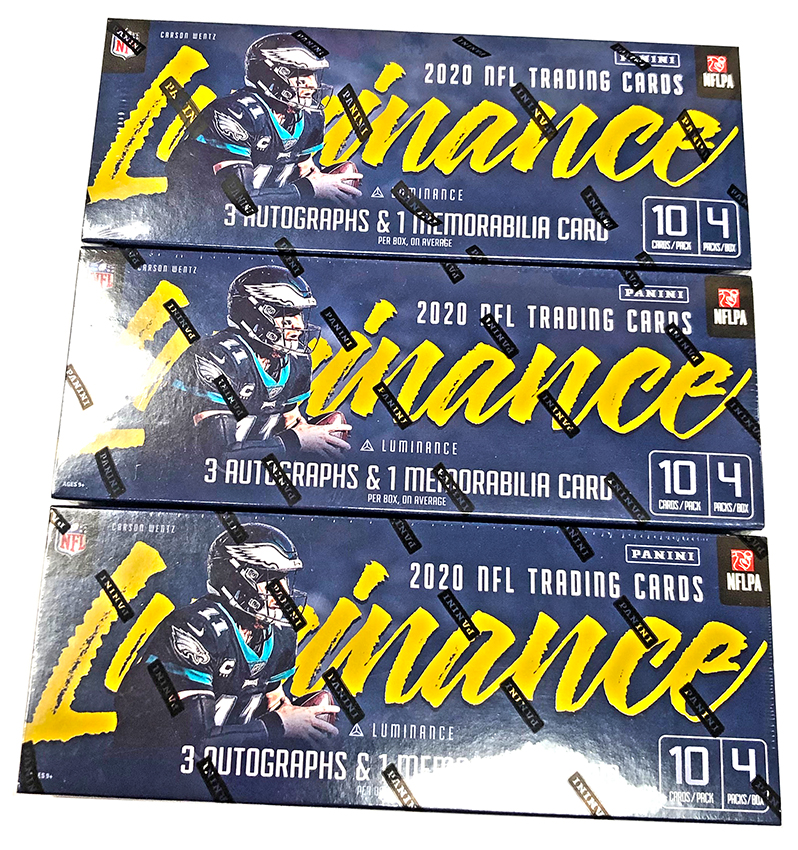 Panini America's new 2020 Luminance Football dropped today in hobby shops across North America boasting some of the most spectacular action photography you'll see all season as well as a host of captivating parallels, rookie autograph content and compelling case-chase SPs. We offered a deep dive into the product on Monday with a revealing Quality Control Gallery. Today, we're taking collectors directly to the box level.
In the Teaser Gallery that follows, we rip into three boxes of 2020 Luminance Football purely for preview purposes. Enjoy the break and stay tuned to The Knight's Lance for additional coverage.
2020 Luminance Football is available now at the official online store of Panini America.