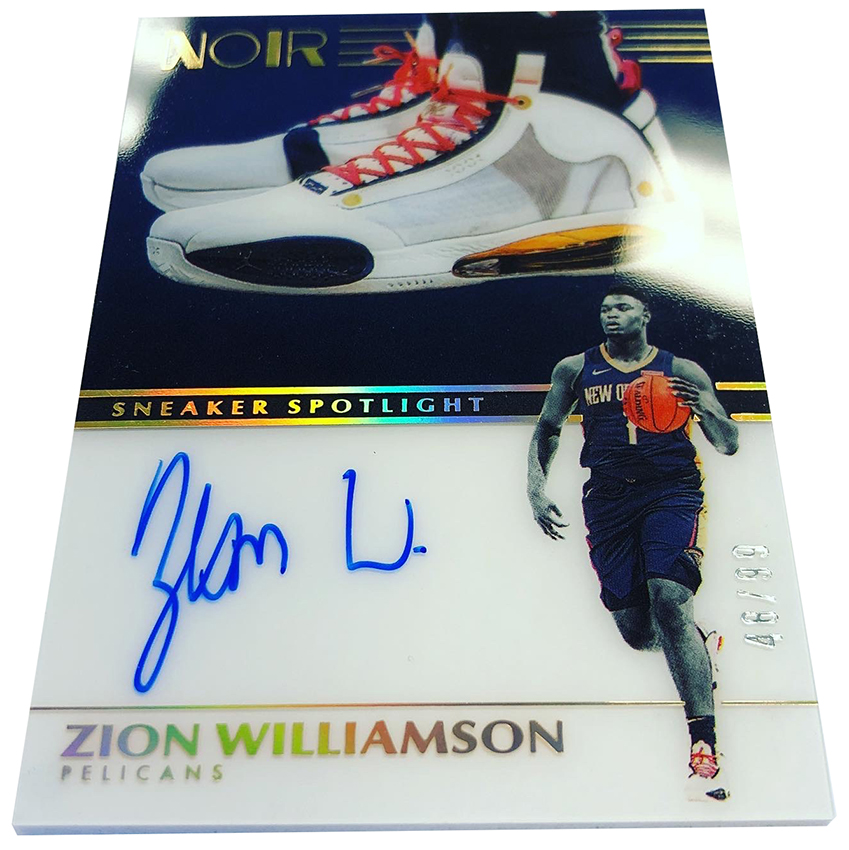 Panini America's high-end hit parade known as 2019-20 Noir Basketball arrives in hobby shops across North America tomorrow boosted by the hot-heeled trail of the blazing "1st Off the Line" edition that disappeared quickly exactly one week ago. The hobby version promises just as many fireworks by delivering seven autograph or memorabilia cards per hobby box, on average.
Noir Basketball has become a force of a product in recent years, a perennial favorite based largely on the captivating Sneaker Spotlight and Spotlight Signatures autographed inserts. Additional highlights of the product include multiple versions of the Noir Rookie Patch Autographs, including Black and White and Color versions. Once again this year, all autographs in Noir Basketball are signed on-card.
In the revealing Quality Control Gallery that follows, we offer a deep dive into the product in advance of tomorrow's release, thanks to images shot by Panini America's Keith Hower and Lucas Kinser during last week's packout. Enjoy the sneak peek and stay tuned for additional coverage.
2019-20 Noir Basketball will be available at the official online store of Panini America beginning Wednesday morning at 10 a.m. CST.