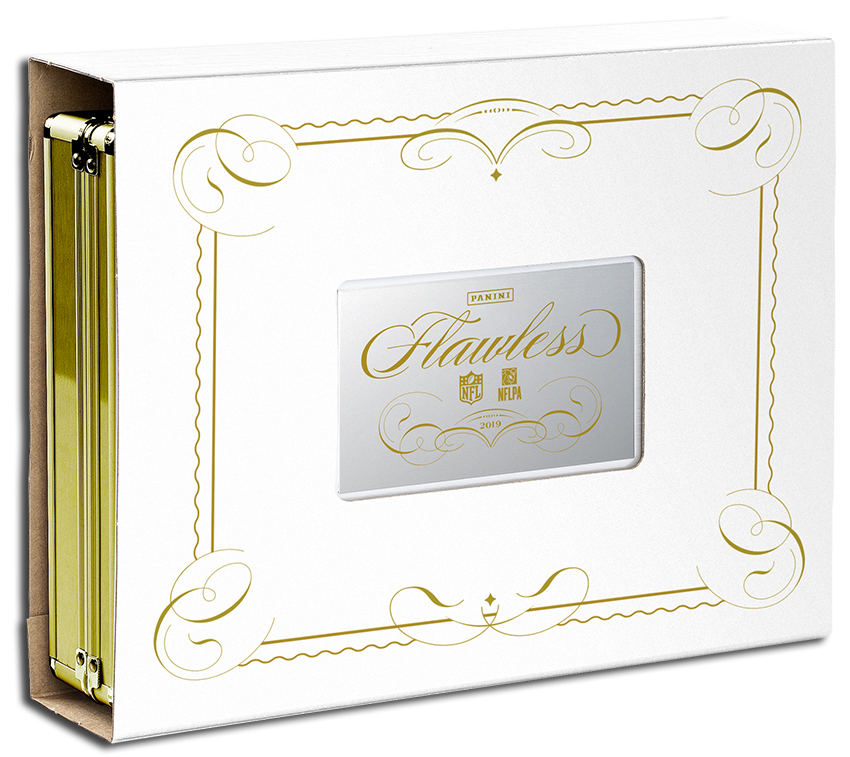 Panini America's incomparable Flawless Football franchise is a stone-cold stunner of a product every . . . single . . . year. And when the 2019 edition arrives in hobby shops across North America on Wednesday, well, it will most definitely drop jaws once again across the collecting universe. On average, each briefcase of 2019 Flawless Football will deliver six autographs, two to three memorabilia cards and two to three precious gems.
Among the new dual-autograph cards is one featuring signatures from Tom Brady and Patrick Mahomes II and the spectacular new Flawless Cleats insert (featuring legends such as Walter Payton, Reggie White, Derrick Thomas, Dan Marino, Brett Favre and more) is sure to leave some big shoes to fill going forward. But perhaps the most notable inclusion in this year's Flawless is the incorporation of a Brady game-worn gray alternate Patriots jersey from New England's December 2006 victory over the Houston Texans.
As you'll see in the Quality Control Gallery that follows, 2019 Flawless Football is absolutely equipped to thrill. Enjoy the drool-inducing imagery that follows and stay tuned afterward for the complete product checklist.
2019 Flawless Football will be available at the official online store of Panini America beginning Wednesday at 10 a.m. CST.