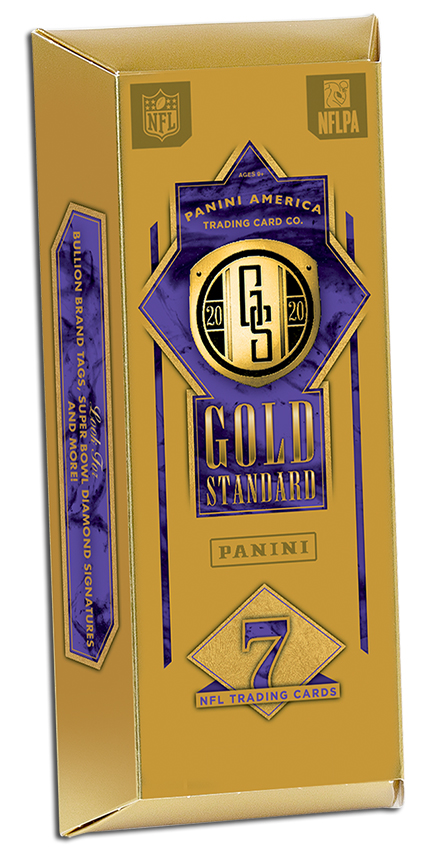 It's mining time once again. No matter what your favorite NFL team is or who your favorite players are, we're all playing the role of 49ers on Friday. Which is to say, when Panini America's new 2020 Gold Standard Football arrives in hobby shop across North America later this week, we're going to be digging it. There's just a golden goodness to the Gold Standard brand that delivers collectible nuggets year in and year out.
As you'll see in the revealing Quality Control Gallery that follows, the product strikes gold once again in 2020 with an arsenal of juicy RPAs and veteran autograph memorabilia offerings sure to have collectors shrieking "Eureka!" On average, each hobby box of 2020 Gold Standard Football (seven cards per box, 12 boxes per case) will deliver five autograph or memorabilia cards and two base or base parallel cards.
We offer a scintillating sneak peek at the product in the following gallery. Enjoy the early look and be sure to stick around after the gallery for the complete product checklist.
2020 Gold Standard Football will be available at the official online store of Panini America beginning Friday at 10 a.m. CST.