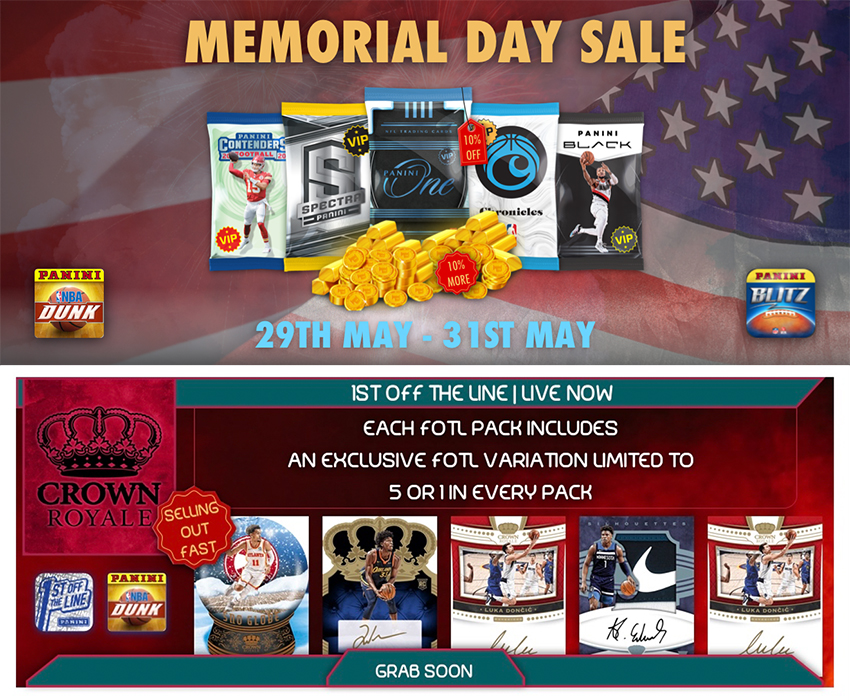 Visit the NFL Blitz Digital Trading Card App and the NBA Dunk Digital Trading Card App all weekend long for weekend specials flash sales. All weekend long, take 10 percent off digital packs and get 10 percent more coins. Just make sure your push notifications are turned on so you can take advantage of all the short-term flash opportunities.
Crown Royale Basketball FOTL is Selling Out!
If you want to get your hands on a 2020-21 Crown Royale Basketball FOTL digital pack in Dunk, you might want to jump in right now because they're almost gone. Each 1st Off The Line Crown Royale Basketball digital pack includes an FOTL Variation limited to either five or one.
The official Crown Royale Basketball release — which includes 100 veterans and rookies along with more than 15 different insert, signature and memorabilia sets — will follow the FOTL release in the coming days.