Get in, guys, we're going to the playoffs. One problem, though — only one seat left.
The Coke Zero Sugar 400 set the 2023 postseason field on Saturday night when Bubba Wallace locked in the 16th and final spot, coming home 12th in his No. 23 Toyota Camry TRD to highlight the last weekend of the regular season.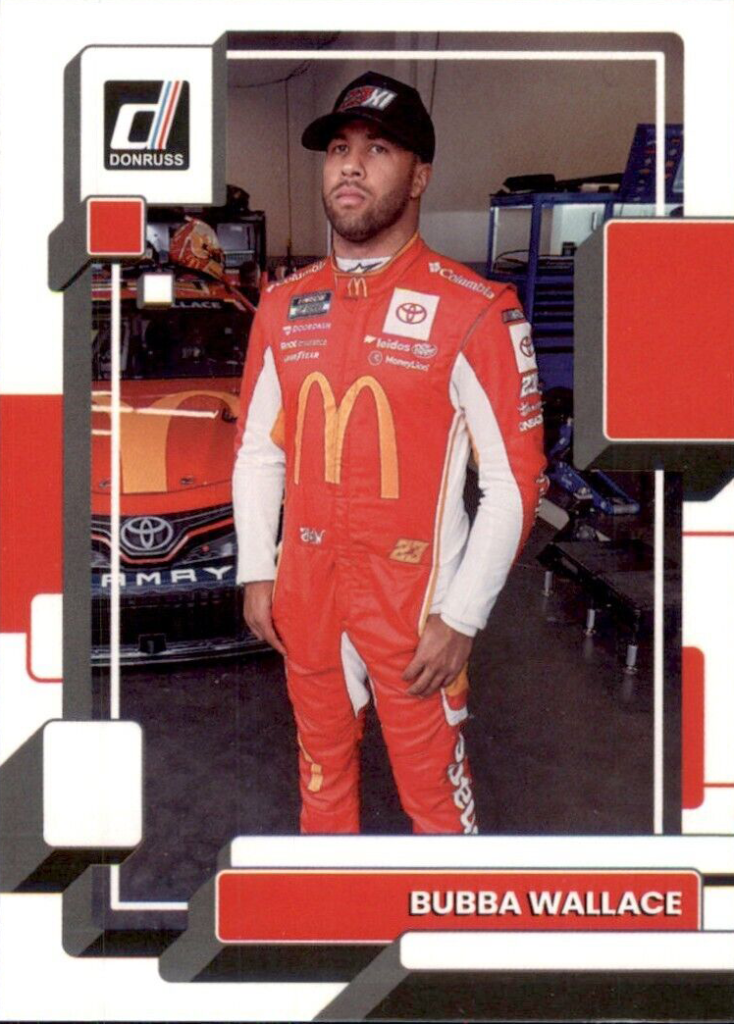 It was one race for the final spot, with 14 drivers eligible to gain it by simply winning on the 2.5-mile loop at Daytona International Speedway.
Key words: 2.5-mile loop at Daytona International Speedway. It's superspeedway racing, where drafts and pushes and momentum count almost as much as the driver's skill and daring, and where "The Big One" always looms.
Those 14 drivers who could be win-and-in included Chase Briscoe of Stewart-Haas Racing, who led a race-high 67 laps before contact with Ryan Preece — also one of the 14 — sent them both off the track on Lap 157, three from the scheduled 160.
Chase Elliott® — also a win-and-in driver — got his chance as the overtime laps began, lining up on the inside row behind Kevin Harvick. To the outside of his No. 9 Chevrolet, however, were the RFK Racing machines of Chris Buescher and Brad Keselowski, and their Ford Mustangs were beasts all night.
On the final two laps, Buescher galloped to the victory with the push from his boss, leaving Elliott to look to another year for a chance to add to his 2020 championship. Harvick — running his final season as a full-time driver in the Cup Series — did not need to win, already in as a qualifier on points.
"I just couldn't get to Kevin and make the bottom lane work," Elliott said. "Brad and Christopher just worked so well together, and they were able to stay locked on. They just had a stranglehold on the top lane."
When Buescher won, the Texan had his third victory in five races, and it meant Wallace could celebrate his first entry in postseason. Ty Gibbs retiring from the race on Lap 96 in a 15-car incident eliminated the closest pursuer to Wallace for the 16th spot on points.
The Mobile, Ala., racer breathed a long sigh of relief on pit road, his No. 23 Toyota Camry TRD's work done.
"This week was probably the hardest week I've had in a long time," he said, "just trying to stay hyper-focused. … I'm just mentally exhausted."
Aric Almirola of Stewart-Haas Racing also sought to make the postseason with a win, but his third-place run made it a 1-2-3 finish for the Ford ponies, with Elliott fourth.
Panini America NASCAR Brand Ambassador Joey Logano ran fifth in his No. 22 Mustang, securing momentum for his championship defense as the playoff rounds begin on Sunday night at Darlington.
The first round will continue a week later at Kansas and finish at Bristol, eliminating four drivers in the process. The second round is at Texas, Talladega and the ROVAL, cutting out four more contenders. The eight semifinalists who remain will compete at Las Vegas, Homestead-Miami and Martinsville to settle the Championship 4 for their one-race title run at Phoenix on Nov. 5.
Related Links
NASCAR Drivers Off to Finish What They Started