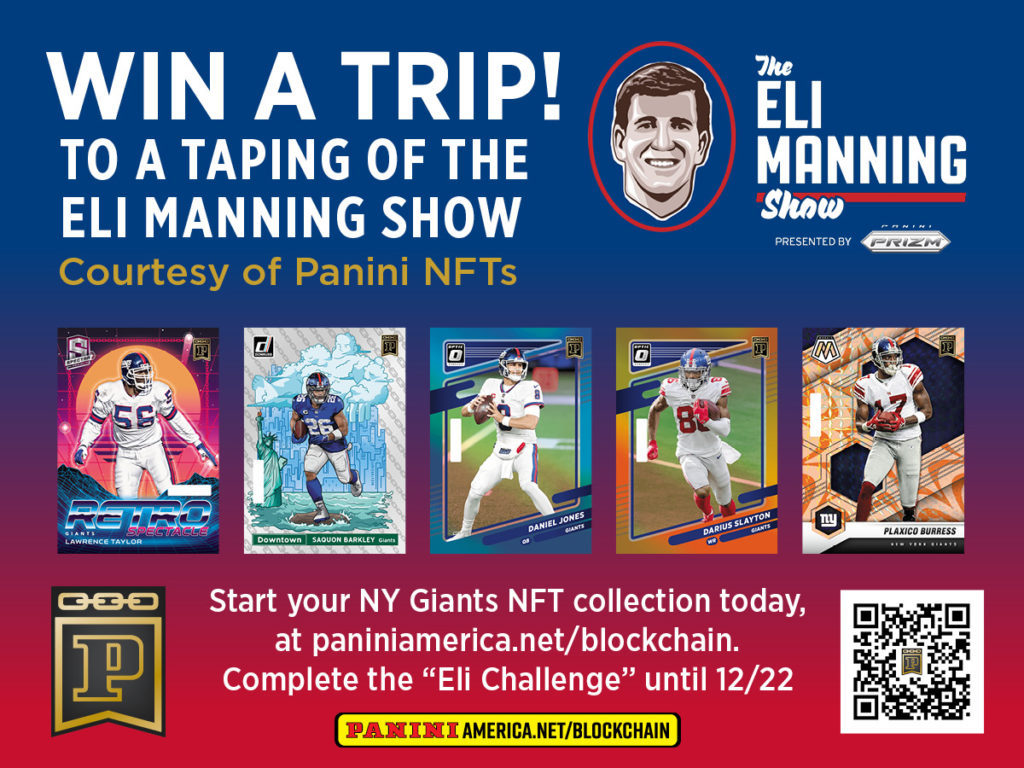 DETAILS:  Panini NFTs and the Eli Manning Show are excited to be partnering together on a NY Giants Golden Ticket In Real Life (IRL) experience. Two Panini NFT holders and guests will be flown out to NYC to watch a future taping of the Eli Manning show!
CHALLENGE:  Everyone is eligible, all you've got to do is complete the Eli Manning challenge! Here's how to do that:
Make sure you have an account set up at paniniamerica.net/blockchain
Go to the challenge page, or click HERE to go right to the Eli Manning NY Giants Challenge.
Collect all the cards listed by 12/22 to be eligible to receive the Golden Ticket NFT. Here's how to obtain them:

You can collect the cards by pulling them from 2021-22 NFL Select NFT packs. CLICK HERE
Or, purchase them from other users on the marketplace. CLICK HERE
For all users who complete the Eli Manning Show Challenge, two will be randomly selected (on 12/27) to have the Golden Ticket air-dropped into their account. Please Note: It will then be up to that user to either redeem the experience or put it up for sale on the marketplace.
*All information is accurate at the time of posting – content is subject to change.
The Eli Manning Show Challenge Page:  HERE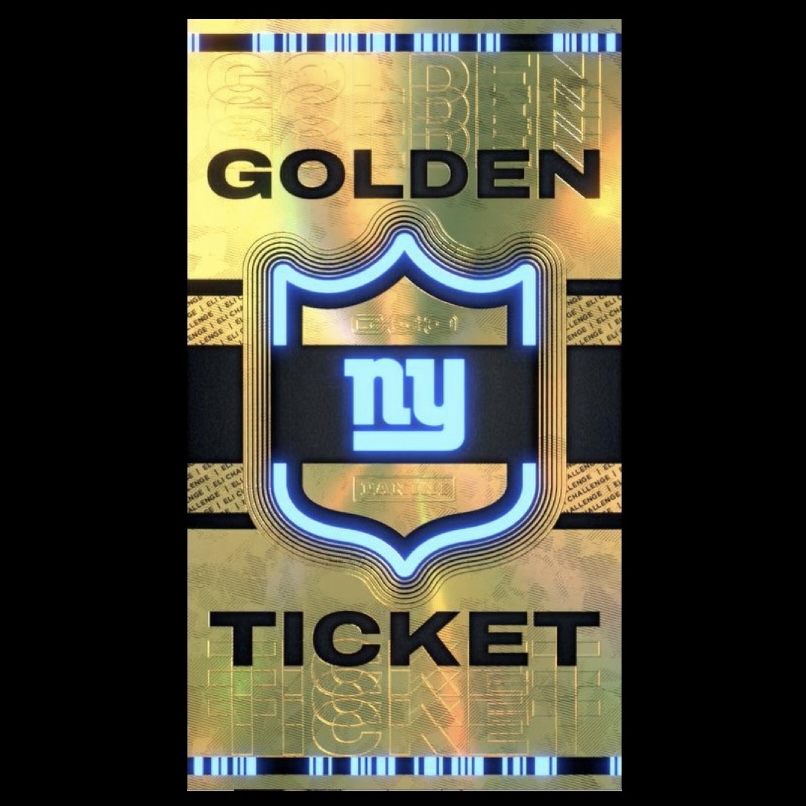 VISIT: http://www.PaniniAmerica.net
Also connect with us on:
Discord:  https://discord.com/invite/9PUgPHSdxq
Instagram: https://www.instagram.com/PaniniAmerica/
Twitter:  https://twitter.com/PaniniAmerica/
Facebook:  https://www.facebook.com/PaniniAmerica/