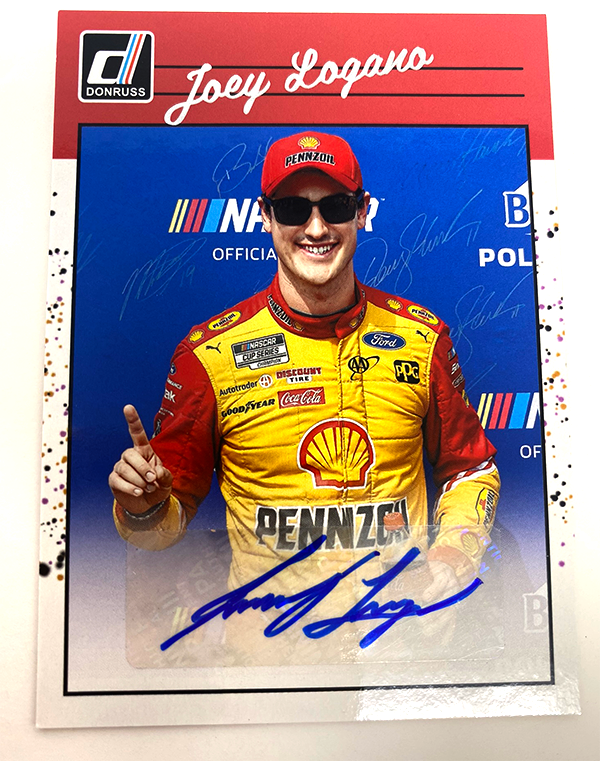 Get your brackets. NASCAR has its Sweet 16 on the starting grid for the playoffs.
It starts Sunday night at historic Darlington Speedway, where Cup racers have been running since 1950. But the NASCAR postseason is a relatively new circumstance, barely two decades old since the sport parked the season-long points system.
Kevin Harvick is back for another run at the crown in his final year. The Bakersfield, Calif., native is seeded 15th in the field, one of three drivers — along with Brad Keselowski (14th) and Bubba Wallace (16th) — who made the cut on points.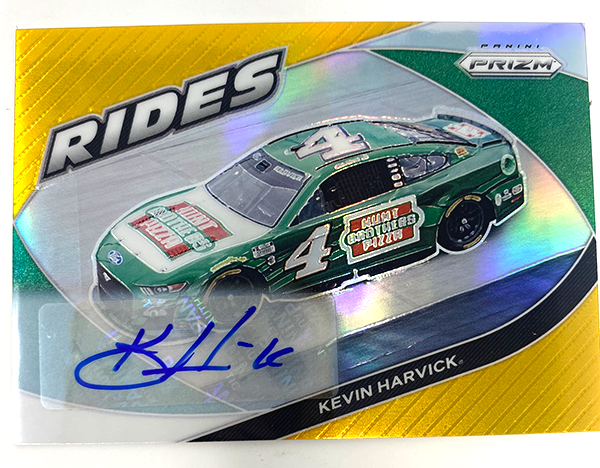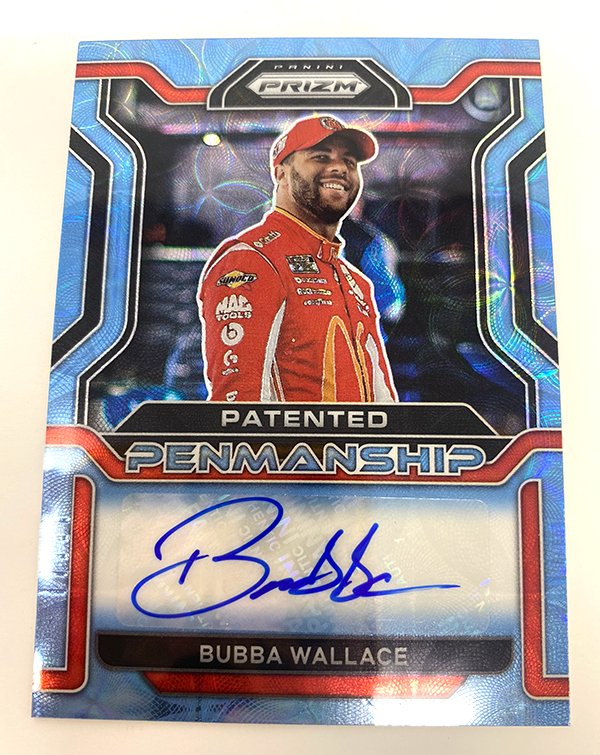 The 16 drivers will vie for the championship in four rounds encompassing 10 races. Four drivers are eliminated in each three-race round (winners automatically advance) until four remain for the Championship 4 finale at Phoenix, a single race where the top finishing playoff driver will hoist the 2023 NASCAR Cup Series title.
Who will it be? Glad you asked.
William Byron of kingpin Hendrick Motorsports won the most races in the regular season – five — and Martin Truex Jr. of Joe Gibbs Racing earned the regular-season points title with three victories. Both drivers enter with 36 bonus points as a head start and are the top two seeds. That's important because the No. 1 seed has made the Championship 4 in five of the last six seasons and become the champion in three of the last six.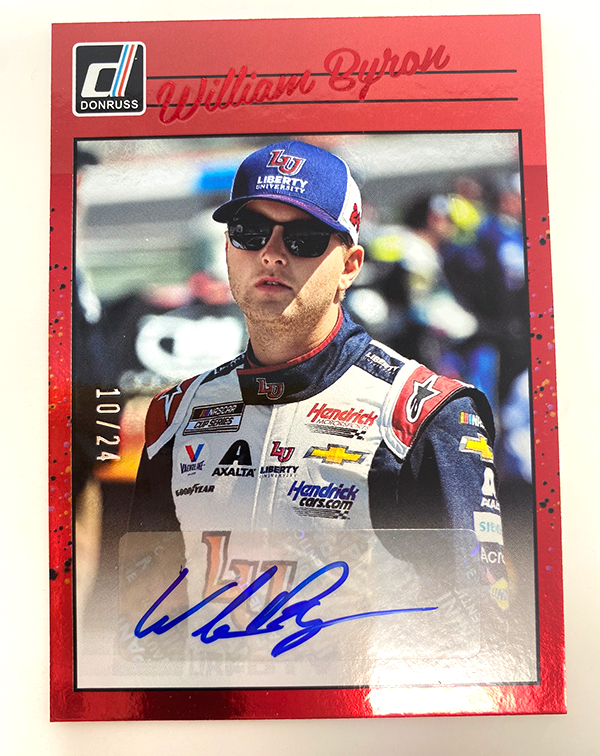 Defending champion Joey Logano (11th seed), NASCAR's Panini America Brand Ambassador, won the 2022 title as the No. 2 seed. In the finale at Phoenix, he earned the pole, led the most laps and won the race in a decisive performance.
The season before that, No. 1 seed Kyle Larson came through.
But back to this year.
Chris Buescher (4th seed) and Kyle Busch (5th), a two-time champion, carry banners as favorites after also winning three times. Buescher enters as the hottest driver, with his three victories coming in the last five races. Denny Hamlin (3rd) and Larson (6th) were also multi-time winners in 2023, each winning twice.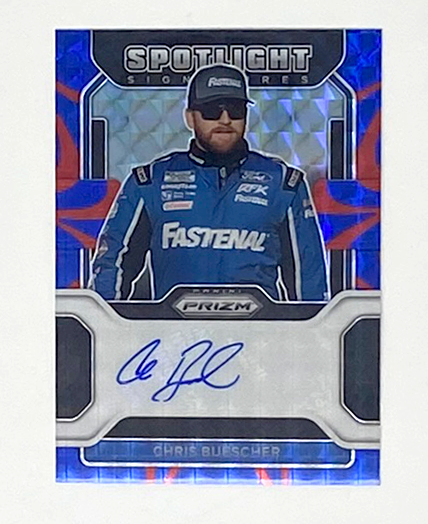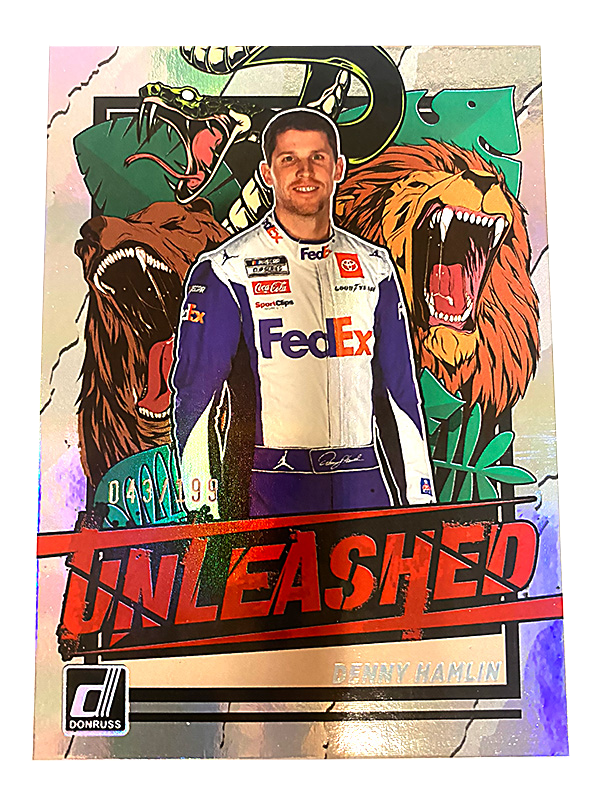 More contenders include Christopher Bell (7th), a Championship 4 racer last year, who carries Joe Gibbs Racing power (like Hamlin) in his No. 20 Toyota Camry TRD, and Ross Chastain (8th), also a finalist a year ago who stood NASCAR on its ear with his "Hail Melon" wall run at Martinsville to vault into the finale.
Look out for Brad Keselowski (9th), who is surging in his No. 6 Ford Mustang as the boss of the shop that gives Buescher his motor.
Tyler Reddick (10th) is 23XI Racing's second driver in the field, Ryan Blaney (12th) runs for Team Penske, superspeedway and road ace Michael McDowell (13th) is fired up for his second playoff drive in three years, and Ricky Stenhouse Jr (14th) is in off the strength of his Daytona 500 championship that kicked off the season.
It's a quality field that will produce highlights and memories.
"I feel like we can win every single race we go to," Truex said. "That's what the playoffs are all about. You've got to be up front. You've got to lead laps.
Get your brackets. Start your pencils. Predict what will happen — good luck with that!
Related Links:
Wallace Secures Final NASCAR Playoff Spot
NASCAR Drivers Off to Finish What They Started