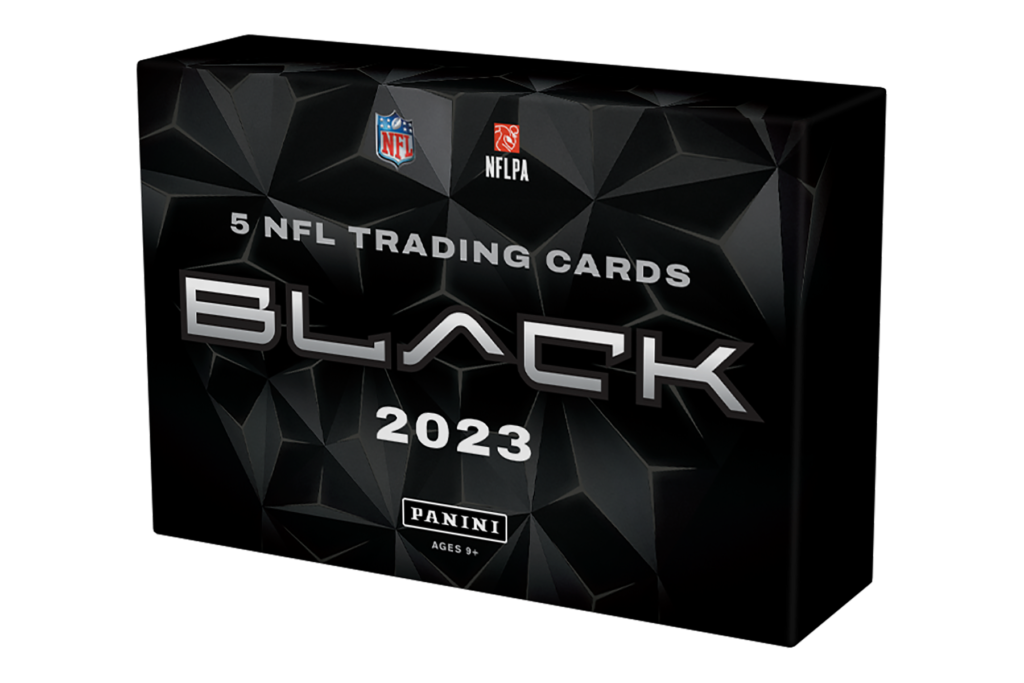 Your chance to add Panini's 2023 Black Football to your collection is officially here! And don't worry, because we at Panini made sure this release has something that everyone can enjoy. Whether you're simply a fan of football or a diehard collector who purchases every box, you'll find something to cherish.
There might not be more sought-after cards than those of a terrific 2023 rookie class. While the youngsters continue to impress on the field, their cards will illicit the same excitement.
The newcomers can be found in Prolific, Futuristic, Vanta, Forcefield and Rookie Influx Memorabilia. That's not all from pro football's freshmen, though. You can also find autographs from many of them in this release!
Are experienced superstars more your speed? Well, it is safe to say you will love what we have in store for you. Not only do we have rookie autographs in this collection but a plethora of current and retired stars' signatures as well. Get ready to find them in the always-popular Midnight Signatures, Capstones, Smoke Show Signatures, Spotlight Signatures and Shadow Ink!
Elsewhere in the collection you will find limited memorabilia cards, which will be one per box on average. Those include Futuristic, Rookie Influx, and new in 2023, Starlight Materials.
Aside from an opportunity to unearth autographs or memorabilia of your favorite players, you shouldn't miss out on more gorgeously designed cards, such as the eye-popping short prints: Vanta, White Night and ForceField. Also, look for our new Prolific insert.
Mosaic Football Adds Vibrant Touch to Hobby
Plates and Patches Kicks Off NFL Excitement